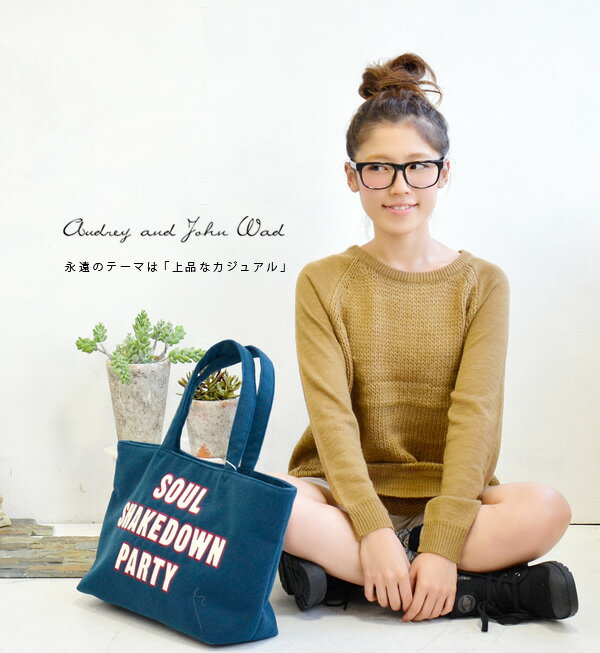 May differ from actual colors pictured above wearing a little. Please see the product pictures below color. Also, if you have any concern, please feel free to contact.
Height 153 cm camel use: Check the code
Audrey and John Wad
Basic but I feel fresh clothes.
Clothes make one's own style.
Clothes that swipes a little less beautiful, yet relaxed feel.
Theme is "casual elegant".
Knit tunic from the 'threads' stuck to high-quality,
Front with thick yarns. Sleeve and back is a different gauge designs woven in a thinner yarn knitwear. Use the yarn manufacturers PINORI of Italy. Surface in a thin white fur, cheek was soft lumps.
Easier to use a simple raglan sleeves length longer, also using the button at the back hem slit part with buttonhole of kashkul can arrange. Narrow hem width and fluffy browsing even easier.
---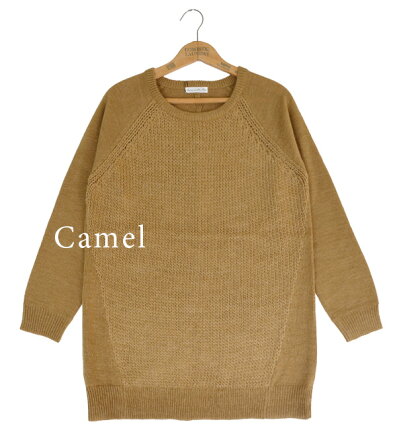 Notation size
"One size fits all."
Actual size
Total length approx. 71 cm bust 100 cm sleeve length approx. 74 cm sleeve 18 cm
Approximately 19 cm from the neckline hem around 74 cm (when fastened the buttons)-cut depth 9 cm
* Knit to size slight individual difference arises. Notation size should be considered approximate.
* Above sizes are our flat place exact size it is. Is different from the notation size value nude ( JIS standard size ) merchandise tags, etc. For more information of the size Click here From.
Material
Acrylic 25% 75% wool
Washing instructions
Production country
Made in China
Lining
Without
Stretch fabric
The stretch a lot
Sheer fabric
See-through from the stitch
Color
Camel (Such as Ochre yellow)
モクグレー ( a moderate dark because of the gray )
Charcoal (Slightly thinner in black with blue-green and beige shag)

Related products
Audrey and John Wad ( オードリーアンドジョンワッド ) product list
Points to note
▼ your laundry with dry cleaning please.
• Knit nature, just "thread seams" and somewhat "fray", also in shapes and sizes prone individual product is. As you can understand thank you.
• This product is used very delicate material. Trap when wearing a belt, buckle and detachable watches, rings, etc. by the frictional strength of ground such as 10 minutes please be careful.
▼ Properties prone to pilling ( hairball ). Please wear where it is and when to remove with scissors.
▼ remains wet for a long time, put in wet friction (friction in particularly wet) and sweat and rain: and other apparel to decontamination if so please with your mind.
▼ may shrink slightly by cleaning on the characteristics of the material in the oblique line (State looks twisted the entire product).
▼ Please check also comes with tag described before handling.