Simple knit transforms in silhouette
Deformation pullover with clean tight sleeves in wide width,. Into upward with your sleeves, such as the Banzai and spread it! Wear sleeve TMI draping luxurious, soft on the sideline to the bodice.
Using soft knit material for soft dough. Fit on your sleeve and wear loose and clean crisp silhouette is born. Slightly rounded hem in Ratatouille, short length any trousers or wide pants & Maxi skirts ◎. Thanks to the feeling of dough and cover the body while also tactfully along the line of the body was 着膨れ not the slender Ms deformation tops Petite, recommended, as it is.
---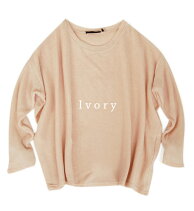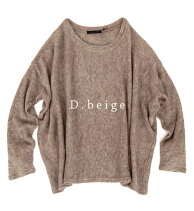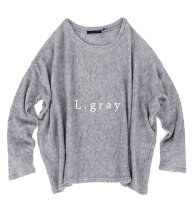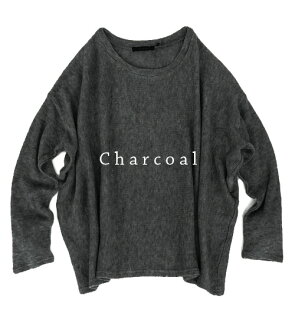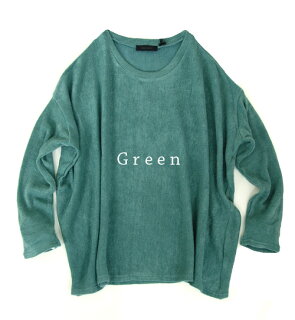 Notation size
"M-size" (one size)
79 – 87 Cm bust 154-162 cm tall
Actual size
Girth about 156 cm 63 cm shoulder width wear approximately 58 cm (measured from shoulder) sleeve length 43 cm
Sleeve length 74.5 cm armholes about 31 cm cuff 22 cm waist: 146 cm
Around the hem 140 cm 20 cm low-cut neckline depth 9 cm
* Transform design with outer shoulder switchable, so the shoulders, sleeves and armholes as referring to please. Also because the armholes are measure switching part is the arm size.
* The size is our open space is the exact size. May differ from the representation of the tags. Click here for details.
Material
Acrylic 70% nylon 30%
Washing instructions
Production country
Made in China
Lining
Without
Stretch fabric
The stretch a lot
Sheer fabric
From the stitch sheer (inner is required)
Color
Ivory ( tinted dark light ivory )
Dark beige ) thin Mocha Brown with moderate (
Light gray (Lighter gray is gray)
Charcoal ( a moderate dark because of the charcoal gray )
Green (Dull dark Mint green)

Points to note
• Knit nature, just "thread seams" and somewhat "fray", also in shapes and sizes prone individual product is. As you can understand thank you.
▼ Properties prone to pilling ( hairball ). Please wear where it is and when to remove with scissors.
• Materials, please note that fiber on the trap-prone, so wear and removal when the fold on watches & accessories-belts, etc..
▼ remains wet for a long time, put in wet friction (friction in particularly wet) and sweat and rain: and other apparel to decontamination if so please with your mind. Also, please wash the infection when washing you may share and other things.
▼ may shrink slightly by washing or cleaning on the characteristics of the material in the oblique line (State looks twisted the entire product).
▼ Please check also comes with tag described before handling.