Freshness border pattern トッパーカーデ
Sheer border Cardigan is slightly transparent. Eyes were filled with dough and is tailored with a border pattern fabric fabric woven in the sweet combined. Mature line longer length reaches up to ass became a diffrence Topper design. Tight still in sleeves was refreshing and very 着こなせます. Might be neck are plenty taken to fabric, so nice drape and a sunburn.
---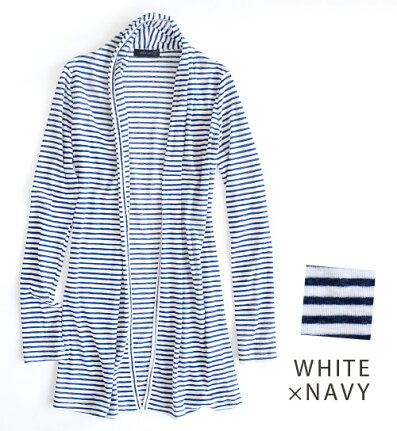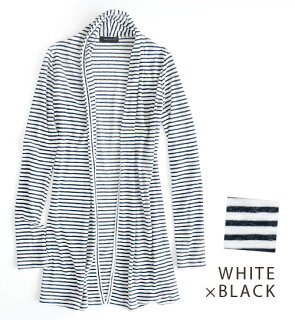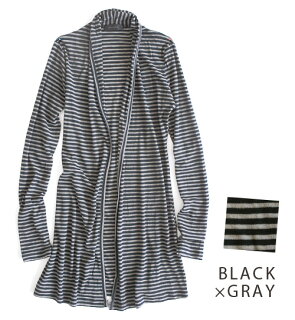 Notation size
S 38 size"(one size)
79 – 87 Cm bust 154-162 cm tall
Actual size
Cm, shoulder width 36 cm length 81 cm sleeve 66 cm
Sleeve length 83 cm armholes about 40 cm sleeve 20 cm
* Design diffrence for the bust, waist, hips and neckline are not noted.
* The size is our open space is the exact size. May differ from the representation of the tags. Click here for details.
Material
Polyester 65% cotton 35%
Washing instructions
Production country
Made in China
Lining
Without
Stretch fabric
The stretch a lot
Sheer fabric
Be transparent
Color
White x Navy ( off white x Navy Blue )
Ivory / beige ( off white with a yellow / dark beige )
Ivory / pink ( Japanese ivory x baby pink )
White / black ( standard off-white / black )
Black x grey ( Black × Charcoal grey )
* ( ) in is the color of the body line

Related products
There is a sense of the same fabricモモンガカットソー
Points to note
▼ remains wet for a long time, put in wet friction (friction in particularly wet) and sweat and rain: and other apparel to decontamination if so please with your mind.
▼ Properties prone to pilling ( hairball ). Please wear where it is and when to remove with scissors.
• Materials, please note that fiber on the trap-prone, so wear and removal when the fold on watches & accessories-belts, etc..
• This product, on the characteristics of the material by washing and cleaning slightly shrinks the resulting diagonal line (State looks twisted the entire product).
▼ characteristics on the products, the dough taking positions just some individual differences, such as pattern and nuances, different images and facial expressions. Also does not match the pattern in the seam to necessarily.
▼ Please check also comes with tag described before handling.