May differ from actual colors pictured above wearing a little. Please see the product pictures below color. Also, if you have any concern, please feel free to contact.
Height 161 cm dark beige use: check the code
Height 161 cm grey use: check the code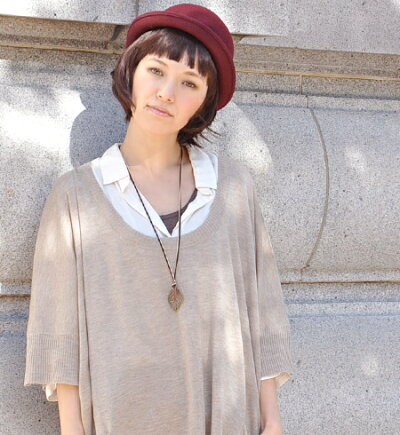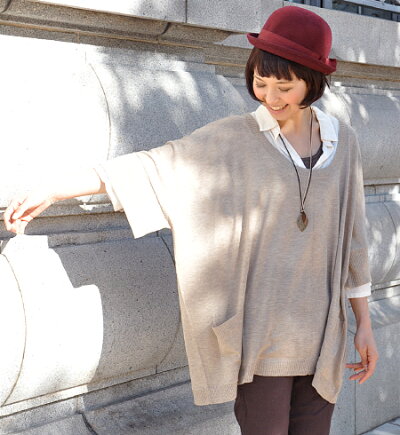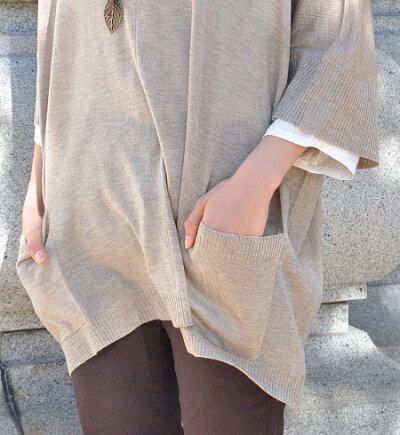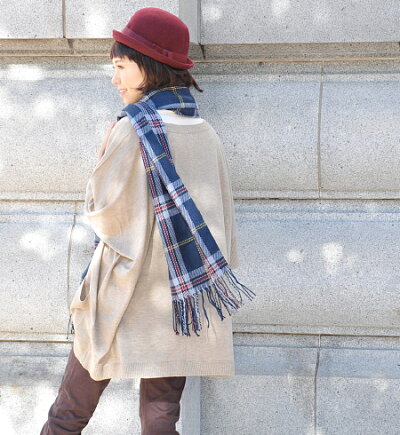 U neck on the left and wide open neckline
Coupled with the thick drop on the right and be taken with plenty of shoulder sleeve, so-called cute
Change to short Center and left bottom/hem dress hemline. Mouth rib knit is a large pocket to tip of the day
Heavy loose silhouette right down and the sheer material from blind, but I'm happy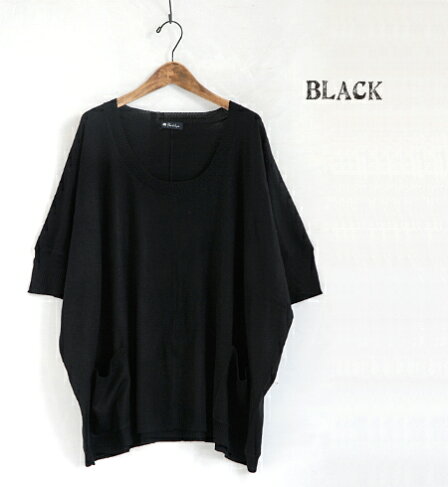 Notation size
"M-size" (one size)

Actual size
Chest approximately 212 cm (chest girth equivalent position) cm, length 71 cm (measured from shoulder)
Sleeve length approx. 56 cm cuff 22 cm waist: 164 cm hem around 160 cm
18 Cm low-cut neckline depth 17 cm
* Knit to size slight individual difference arises. Notation size should be considered approximate.
* This item is not represented is the size of the shoulders, sleeves, armholes tailoring on the switch of the shoulder is not designed for.
* The size is our open space is the exact size. May differ from the representation of the tags. Click here for details.
Material
Polyester 54% nylon 20% Acrylic 20% wool 6%
Washing instructions
Production country
Made in China
Lining
Without
Stretch fabric
The stretch a lot
Sheer fabric
May slightly sheer
Color
Black (Standard black)
Gray ( marbling of dark order of grey )
Dark beige (Marbled sense of slightly greyish pale beige)
Light beige ( Oatmeal a reddish tinge and a moderate )

Points to note
▼ your laundry with dry cleaning please.
• Knit nature, just "thread seams" and somewhat "fray", also in shapes and sizes prone individual product is. As you can understand thank you.
▼ remains wet for a long time, put in wet friction (friction in particularly wet) and sweat and rain: and other apparel to decontamination if so please with your mind. Also, please wash and other things.
▼ Properties prone to pilling ( hairball ). Please wear where it is and when to remove with scissors.
• Materials, please note that fiber on the trap-prone, so wear and removal when the fold on watches & accessories-belts, etc.. Also please note friction and rough surfaces such as walls or caught.
▼ Please check also comes with tag described before handling.