Seven minutes made behind your cotton knit, simple sweater sleeves.
Knit back your rich look theC.L.N( シーエルエヌ ) raglan sleeves sweater. So knit strand itself also MIX color yarns using pattern Mono like has presence. So are you using cotton knit on bare skin is plenty of cozy, natural texture. Firm and thickness and weight, is worn with confidence even in the cold season.
---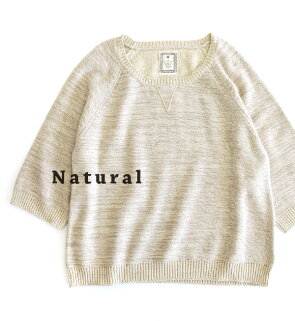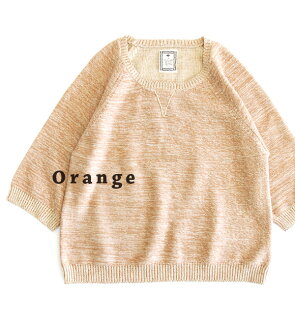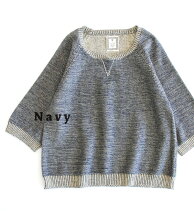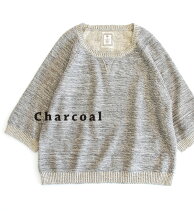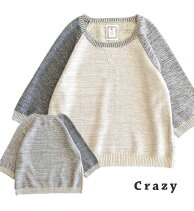 Notation size
"One size fits all."
Actual size
Chest 102 cm cm, length 59 cm sleeve length 59 cm cuff approximately 28 cm
Waist 104 cm hem around 100 cm
19 Cm low-cut neckline depth 12 cm
* Switching shoulders not raglan sleeves design for shoulders, sleeves, armholes the size not indicated.
* The size is our open space is the exact size. May differ from the representation of the tags. Click here for details.
Material
100% Cotton
Washing instructions
Production country
Made in China
Lining
Without
Stretch fabric
The stretch a lot
Sheer fabric
From the stitch a little see-through
Color
Natural ( Greige × a yellowish ivory mix )
Orange ( dull Orange / beige x ivory mix )
Navy ( shallow Navy x blue x ivory mix )
Charcoal ( Dark because of gray × a yellowish ivory mix )
Crazy (Front: natural and left sleeve, back: charcoal / right sleeve: Navy)

Related products
C.L.N( シーエルエヌ ) product list
Points to note
▼ uses delicate fabrics, hook, please note so easy catching nature and friction and rough surface, such as during insertion and removal, the accessories, belt and surrounding wall and caught.
▼ remains wet for a long time, put in wet friction (friction in particularly wet) and sweat and rain: and other apparel to decontamination if so please take care.
▼ may shrink slightly by washing or cleaning on the characteristics of the material in the oblique line (State looks twisted the entire product).
• Washing after smoothing out in the shade, please be sure to dry flat.
▼ Please check also comes with tag described before handling.