May differ from actual colors pictured above wearing a little. Please see the product pictures below color. Also, if you have any concern, please feel free to contact.
Height 161 cm red x Navy use: check the code
Loose panels scarf pattern India cotton one-piece
A unique one piece like a pieced together from countless scarf. Using fresh India cotton perfect for the hot season. While huddled in the chest under the gather detailed, put switch fluffy boobs and spreads the silhouette. ちんな music that can be worn comfortably is a sense of size.
---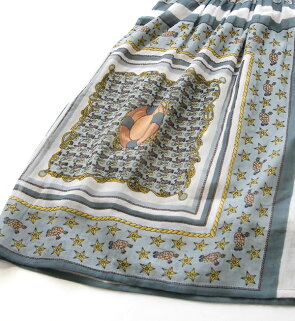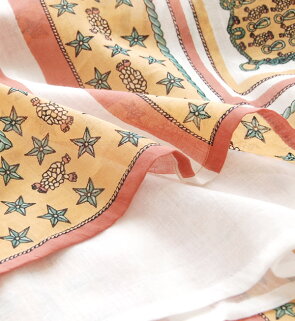 Elegant prints pieced together the scarf.
India comfortable soft cotton material. Lined with the same material.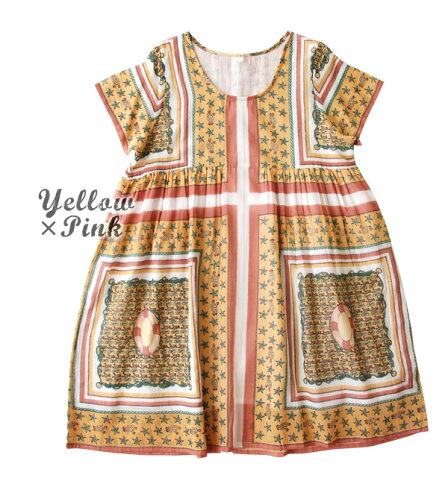 Notation size
"M-size" (one size)
79 – 87 Cm bust 154-162 cm tall
Actual size
Bust 94 cm, shoulder width 34 cm overall length 87 cm ( head and shoulders out of measurements and skirt length 57 cm )
Sleeve length approximately 16 cm sleeve length 33 cm armholes about 46 cm 36 cm cuff
Waist: 94 cm hem around 170 cm lining-length about 77 cm from shoulder ( )
19 Cm low-cut neckline depth 15 cm
* Above sizes are our flat place exact size it is. Is different from the notation size value nude ( JIS standard size ) merchandise tags, etc. Click here for details.
Material
100% Cotton
Washing instructions
Production country
Made in India
Lining
Cotton 100% (no gloss off-white plain does not stretch thin dough)
Stretch fabric
Do not stretch
Sheer fabric
Have sheer (inner is required)
Color
Yellow / pink ( dark yellow-brown old pink, off white, light green, etc )
Mustard x green (Ochre, green, off-white, red tea etc)
Light grey / dark grey ( thin grey and dark grey, off-white, yellow, etc. )
Red * Navy (Thin red, dark blue and off-white, yellow etc)
* In our tag color name is '10.PINK' products ' yellow x pink '
'70.GREEN' product ' mustard × green ', '09.GRAY' products ' light grey x dark grey '
'80.NAVY' product ' red x Navy "as sells.
Points to note
▼ This product we are using fabric made in India. Weave will enjoy scratches, dye may be uneven, but as one key feature of each piece different texture.
▼ shrink slightly by washing the discolored because always in the car wash please.
▼ so time remains wet for a long time, put in wet friction (friction in particularly wet) and sweat and rain, other clothing to decontamination if you like!
• This product is used very delicate material. Join the vigorous and strong force and open seams, eyes slippage has to nature (weaving yarn open slip eye). Trap when wearing a belt, buckle and detachable watches, rings, etc. by the frictional strength of ground such as 10 minutes please be careful.
• Subject characteristics on the products, the dough taking positions just some individual differences nuances and attitude of the size, design, different images and facial expressions.
▼ Please check also comes with tag described before handling.