May differ from actual colors pictured above wearing a little. Please see the product pictures below color. Also, if you have any concern, please feel free to contact.
About 156 cm tall Strawberry x blue using: Check the code
Also layering during the fan of salary and in one piece.
Stylish color scheme from the basic color scheme, a special sense of until. Appeared in the rich color development over tank top. Is the hem towards its wide a-line tunics. More cum and sheer sewn materials, easy to wear Chin ♪ folded edges curled and piping ロックステッチ and krung, chest pocket is accented.
---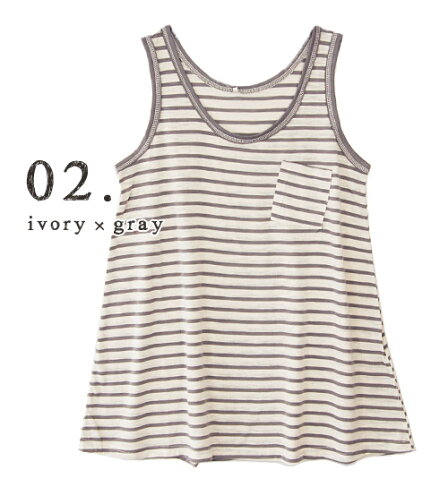 Notation size
"M-size" (one size)
79 – 87 Cm bust 154-162 cm tall
Actual size
Bust 92 cm, shoulder width 32 cm overall length approx. 66-70 cm (side - Center)
Armholes about 42 cm waist: 108 cm hem around 136 cm
22 Cm low-cut neckline depth 16 cm
* The size is our open space is the exact size. May differ from the representation of the tags. For more information of the size Click here From.
Material
Polyester 65% cotton 35%
Washing instructions
Production country
Made in China
Lining
Without
Stretch fabric
The stretch a lot
Sheer fabric
May slightly sheer
Color
02. Ivory / grey ( dull ivory x gray )
30. Light orange / Green ( slightly Orange-beige / moss green )
10. Pink / blue ( dull salmon pink / blue-gray )
03. Mocha x Navy ( Mocha Brown size: sense of x near the black Dark Navy )
* ( ) in is the color of the border

* In our Maker tag color names in the following notation has changed from to.
02. 02. Ivory-IVORY / grey
30. ORANGE → 30. light orange / Green
10. PINK-10 pink / blue
03. 03. Mocha → BEIGE x Navy

Points to note
▼ Properties prone to pilling ( hairball ). Please wear where it is and when to remove with scissors.
• Hook, please note so easy catching nature and friction and rough surface, such as during insertion and removal, the accessories, belt and surrounding wall and caught.
▼ remains wet for a long time, put in wet friction (friction in particularly wet) and sweat and rain: and other apparel to decontamination if so please with your mind. Also, wash may dye when washing to separate other things.
▼ may shrink slightly by washing or cleaning on the characteristics of the material in the oblique line (State looks twisted the entire product) discoloration.
▼ characteristics on the products, the dough taking positions just some individual differences, such as pattern and nuances, different images and facial expressions. Also does not match the pattern in the seam to necessarily.
▼ Please check also comes with tag described before handling.