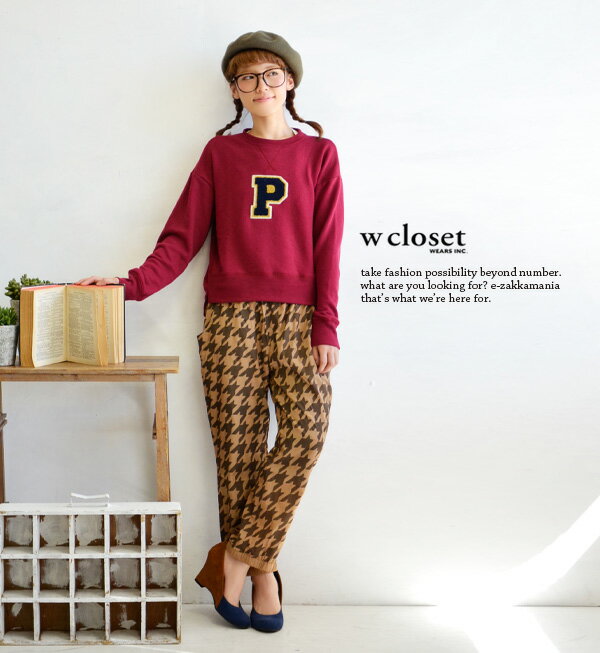 May differ from actual colors pictured above wearing a little. Please see the product pictures below color. Also, if you have any concern, please feel free to contact.
Height 153 cm Bordeaux using: Check the code
In this logo to College sporty!
Using the fluffy sweet crochet back hair sweat w closet ( ダブルクローゼット ) The pullover. Front designed the 'P' ワッペンロゴ. Loose v wide width problem, to hem on both side slit in the shorter a little while ago. The neckline is ガゼットステッチ.
---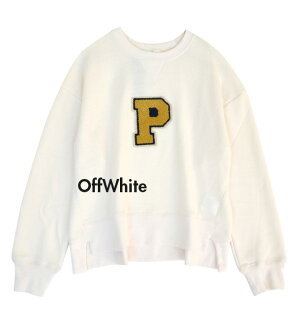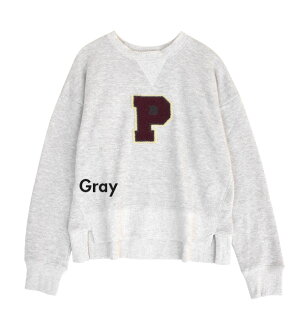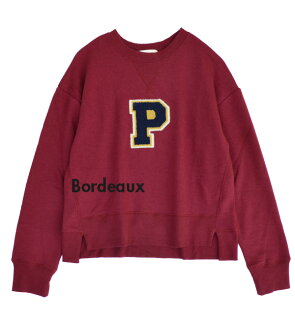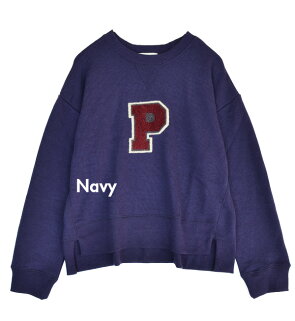 Notation size
S F size"(one size)

Actual size
Total length approximately 50-54 cm ( before-after ) bust 94 cm, shoulder width 50 cm
Sleeve length 48 cm armholes about 42 cm sleeve 18 cm
West 93 cm width 14.5 cm low-cut neckline depth 7 cm
* Above sizes are our flat place exact size it is. Is different from the notation size value nude ( JIS standard size ) merchandise tags, etc. For more information of the size Click here From.
Material
Body: polyester 65% cotton 35%
Telecom parts: polyester 65% cotton 30% polyurethane 5%
Washing instructions
Production country
Made in China
Lining
Without
Stretch fabric
The stretch a lot
Sheer fabric
Dark: most 透けません
Gray: has slightly sheer
Color
Off white ( dark red color x Navy mustard ivory )
Gray ( Brighten light gray is gray × dark purplish-red, dull purple x ivory )
Bordeaux ( a yellowish ivory x mustard Navy beige )
Navy ( somewhat purplish Navy × dark purplish-red, dull purple x ivory )
※ () In your color emblem as the body is.
Related products
( ダブルクローゼット ) w closet product list
Points to note
▼ Properties prone to pilling ( hairball ). Please wear where it is and when to remove with scissors.
• Hook, please note so easy catching nature and friction and rough surface, such as during insertion and removal, the accessories, belt and surrounding wall and caught.
▼ remains wet for a long time, put in wet friction (friction in particularly wet) and sweat and rain: and other apparel to decontamination if so please with your mind. Also, wash may dye when washing to separate other things.
▼ may shrink slightly by washing or cleaning on the characteristics of the material in the oblique line (State looks twisted the entire product).
• Easier to fall out and print is not permanent, or more, to be rubbed, also repeated washing and wearing somewhat thin. Also please avoid ironing to the printed piece.
▼ Please check also comes with tag described before handling.