May differ from actual colors pictured above wearing a little. Please see the product pictures below color. Also, if you have any concern, please feel free to contact.
Height 153 cm Blue use: check the code
Simple x retro elbows on with knitted
Sweater woven from thick スラブニット expressive w closet ( ダブルクローゼット ) . Round neck design with faux suede elbow patches are somewhat nostalgic, retro atmosphere this year is. Loose width increase, cm shorter, hem slits placed on both sides, a little while ago is shorter.
---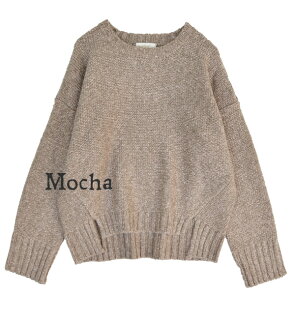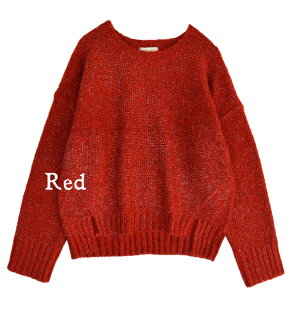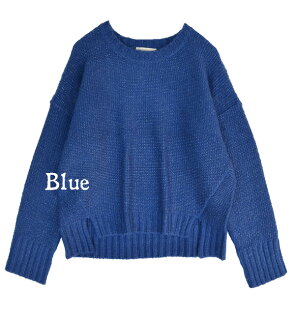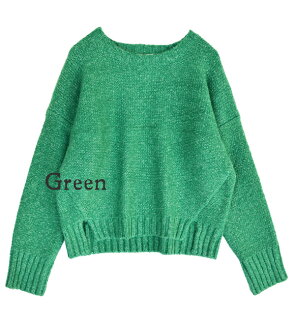 Notation size
S F size"(one size)

Actual size
Cm 52-54.5cm( before-after ) chest 56.5 cm, shoulder width 55 cm
Sleeve length 45 cm arm holes about 38 cm sleeve 22 cm
Waist: 98 cm 15.5 cm low-cut neckline depth 7 cm
* Above sizes are our flat place exact size it is. Is different from the notation size value nude ( JIS standard size ) merchandise tags, etc. Click here for details.
Material
Body: acrylic 50% cotton 28% nylon 12% polyester 10%
Leather: 100% polyester
Washing instructions
Production country
Made in China
Lining
Without
Stretch fabric
The stretch a lot
Sheer fabric
About 透けません
Color
モカ (Dark beige of moderate and light beige mix)
Red ( moderate dark lacquer )
Blue (Size: sense of light blue)
Green (Size: sense of pale green)
* ( ) is is the color of the body. In common, elbow patches and color is a darker sand beige.
Related products
( ダブルクローゼット ) w closet product list
Points to note
• Knit nature, just "thread seams" and somewhat "fray", also in shapes and sizes prone individual product is. As you can understand thank you.
▼ remains wet for a long time, put in wet friction (friction in particularly wet) and sweat and rain: and other apparel to decontamination if so please take care.
▼ may shrink slightly by washing or cleaning on the characteristics of the material in the oblique line (State looks twisted the entire product).
• Materials, please note that fiber on the trap-prone, so wear and removal when the fold on watches & accessories-belts, etc..
▼ Properties prone to pilling ( hairball ). Please wear where it is and when to remove with scissors.
▼ Please check also comes with tag described before handling.