Deformation ultra short logo T shirt
Now, it seems, ultra short-length! Logo T shirt w closet ( ダブルクローゼット ) . It is a stylish casual design of the vintage-inspired fabric feel and logo print. Merely spread silhouette in soft sew thin, Petite and slender and I also easy to dress ♪ is a wide width drop shoulder silhouette. Hard hard, in short dress Petite, recommend!
---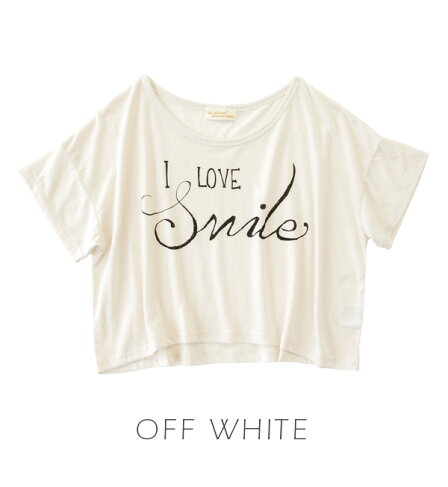 Notation size
( one-size-fits-all )

Actual size
Chest 114 cm shoulder width 58 cm overall length 43 cm sleeve length approx. 8 cm
Sleeve length approx. 37 cm armholes about 40 cm cuff 34 cm hem around 114 cm 24 cm low-cut neckline depth is approximately 11 cm
* Around the hem and waist equivalent position is the same.
* Deformation design switching shoulders with pretty outside, so the shoulders, sleeves and armholes as referring to please. Also because the armholes are measure switching part is the arm size.
* Above sizes are our flat place exact size it is. Is different from the notation size value nude ( JIS standard size ) merchandise tags, etc. Click here for details.
Material
Polyester 50% cotton 12% rayon 38%
Washing instructions
Production country
Made in China
Lining
Without
Stretch fabric
Nice stretch
Sheer fabric
May slightly sheer
The * light is particularly essential inner
Color
Off white ( pale ivory x black )
Grey beige ( pale grey beige size: sense of x black )
スモークレッド ( that moderate red x off white )
Black ( moderate charcoal grey / off white )
* ( ) in a body x is a print and color
Related products
( ダブルクローゼット ) w closet product list
Points to note
▼ may shrink slightly by washing on the characteristics of the material in the oblique line (State looks twisted the entire product).
▼ Properties prone to pilling ( hairball ). Please wear where it is and when to remove with scissors.
• Easier to fall out and print is not permanent, or more, to be rubbed, also repeat the washing and cleaning by slightly thinner. Also please avoid ironing to the printed piece.
▼ Please check also comes with tag described before handling.