Colorful spring summer outfit to come!
colorful spring knitting closet w ( ダブルクローゼット ) . Use cool comfortable linen-cotton knit. Color colorful only switch mesh knit knitting too, as well as very expressive design ♪ relaxing every ドロプショルダー width was and in deformation silhouette hides it nice body lines. Slightly longer front up silhouette is behind and slit on side hem points ◎.
---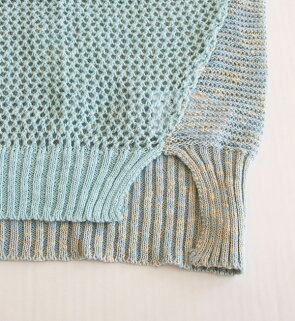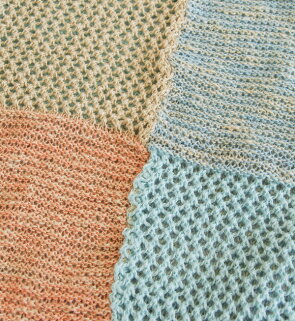 Been designed into the slit on both sides of the hem, longer behind the ribs.
Panel pattern quilt that enjoy the sense of sheer different knitting pattern. It is dry and wear cool cotton and linen knit.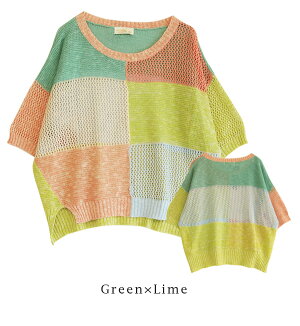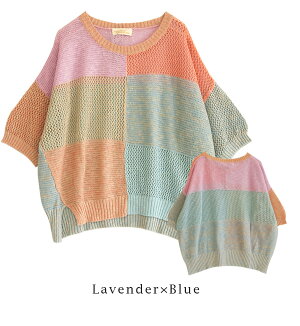 Notation size
"One size fits all."
Actual size
Ringtones shoulder width 62 cm bust 126 cm length 47-54 cm ( front-measuring from the back and shoulders )
Cm, sleeve length 17 cm sleeve length 48 cm arm holes approximately 35 cm sleeve 26 cm
Waist: approx. 114 cm 19 cm low-cut neckline depth 7 cm
* Knit to size slight individual difference arises. Notation size should be considered approximate.
* Deformation design switching shoulders with pretty outside, so the shoulders, sleeves and armholes as referring to please. Also because the armholes are measure switching part is the arm size.
* The size is our open space is the exact size. May differ from the representation of the tags. Click here for details.
Material
55% Hemp 45% cotton
Washing instructions
Production country
Made in China
Lining
Without
Stretch fabric
The stretch a lot
Sheer fabric
See-through from the stitch
Color
Green / lime (Bright green coral, beige, light green etc.)
Lavender x blue (Pale pink, coral, beige and light blue etc)

Related products
There is a Panel color ribbing ニットドロップショルダープル over
( ダブルクローゼット ) w closet product list
Points to note
▼ your laundry with dry cleaning please.
▼ Properties prone to pilling ( hairball ). Please wear where it is and when to remove with scissors.
▼ uses delicate fabrics, hook, please note so easy catching nature and friction and rough surface, such as during insertion and removal, the accessories, belt and surrounding wall and caught.
▼ remains wet for a long time, put in wet friction (friction in particularly wet) and sweat and rain: and other apparel to decontamination if so please take care.
▼ may shrink slightly by cleaning on the characteristics of the material in the oblique line (State looks twisted the entire product).
▼ may extend cm long hanging on hangers and in handling care please.
▼ Please check also comes with tag described before handling.