Layered clothing is fun race with cut & sew
Popular explosion w closet ( ダブルクローゼット ) Of Hem lace items The new ♪ very adult-like calm color Foundation, sprinkled with the pedicel. The Inn out staple items very active on this occasion come GET to do it.
The secret of popularity
A popular translation
Cute adult say something (1)
(2) Claiming race while natural impression in the too tight.
"3" Moderately thick fabric of
"4." The longer length
Can be used in every scene "5." commuter, you go there, etc.
"6." Little a-line silhouette with hip cover effect.
"7." Reasonably fit well and the protagonist also inner universal
And it's so far. Also items of any length in great compatibility and can be used all year is the charm.
Also comfortable to wear.
And it feels soft and smooth, elastic high milling material in the inner ideal. Embodying the thickness was firmly on the cuffs and hem of a race. When wearing the wide neckline, decollete to show us a good look like Chira come true are characteristic.
---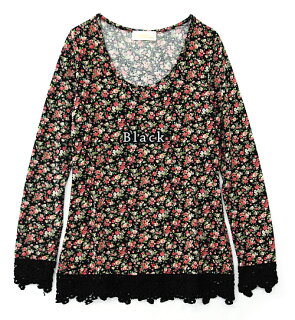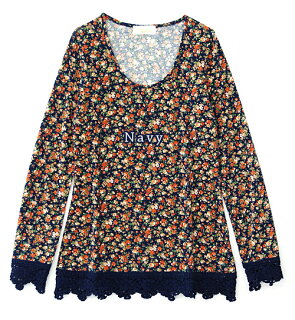 Notation size
"One size fits all."
Actual size
Bust 78 cm, shoulder width 33 cm overall length approx. 67 cm (measured from shoulder) cm, sleeve length 61 cm
Sleeve length 78 cm armholes about 34 cm sleeve 19 cm waist: 74 cm approx.
Around the hem approx. 92 cm 20 cm low-cut neckline depth 15 cm
* Lace the width of the cuff and hem is about 7 cm.
* The size is our open space is the exact size. May differ from the representation of the tags. For more information of the size Click here I don't like
Material
Polyester 95% polyurethane 5%
Washing instructions
Production country
Made in China
Lining
Without
Stretch fabric
( * lace does not stretch ) stretch well
Sheer fabric
May slightly sheer
Color
Black ( black × black / coral, green, grey, etc. )
Navy ( Navy / Navy / red, green, grey, beige, etc. )
* ( ) in a body of x is a color pattern and lace
Related products
The hem of the race Borders & free ground ver. Also available
( ダブルクローゼット ) w closet product list
Points to note
• Hook, please note so easy catching nature and friction and rough surface, such as during insertion and removal, the accessories, belt and surrounding wall and caught.
▼ Properties prone to pilling ( hairball ). Please wear where it is and when to remove with scissors.
▼ remains wet for a long time, put in wet friction (friction in particularly wet) and sweat and rain: and other apparel to decontamination if so please with your mind. Also, please wash the infection when washing you may share and other things.
▼ may shrink slightly by washing or cleaning on the characteristics of the material in the oblique line (State looks twisted the entire product).
• Subject characteristics on the products, the dough taking positions just some individual differences nuances and attitude of the size, design, different images and facial expressions.
▼ Please check also comes with tag described before handling.