Good relaxing feeling and fashionable colors. Can be used in standard one!
A little loose, crisp color scheme. to change the silhouette knit tunic w closet ( ダブルクローゼット ) , re-appearance!
Full width v problem, kinda long sleeve. Wear in a loose atmosphere. Switched to rib-knit hem is well dressed and soft, as Livingston and tunic dress, of course, retracting the inside hem ◎.
Is a smooth-textured with Angola, ライトニット material.
---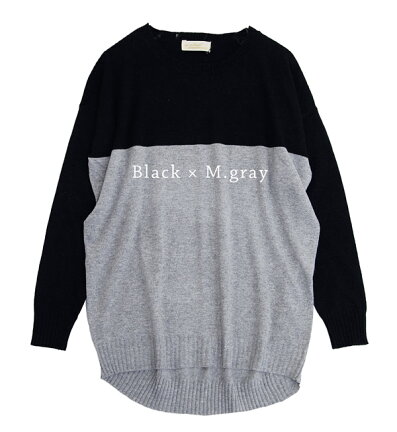 Actual size
Total length approx. 66-73 cm ( before-after ) chest 110 cm, shoulder width 56 cm
Sleeve length 45 cm arm holes approximately 32 cm 15 cm cuff
Around the hem approx. 84 cm 16 cm low-cut neckline depth 8 cm
* Above sizes are our flat place exact size it is. Is different from the notation size value nude ( JIS standard size ) merchandise tags, etc. Click here for details.
Material
Polyester 48% rayon 38% nylon 11% Angola 3%
Washing instructions
Production country
Made in China
Lining
Without
Stretch fabric
The stretch a lot
Sheer fabric
Slightly sheer so inner is required
Color
Black * モクグレー ( Black standard x lighter grey of the moderate )
Red × モクブラウン ( subdued red x Mocha Brown of Heather gray-)
Navy * モクブルー ( Dark order of the Navy × somewhat moderate blue )
* ( ) in top-x is the color at the bottom:
Related products
( ダブルクローゼット ) w closet product list
Points to note
▼ your laundry with dry cleaning please.
• Knit nature, just "thread seams" and somewhat "fray", also in shapes and sizes prone individual product is. As you can understand thank you.
• This product is used very delicate material. Trap when wearing a belt, buckle and detachable watches, rings, etc. by the frictional strength of ground such as 10 minutes please be careful.
▼ Properties prone to pilling ( hairball ). Please wear where it is and when to remove with scissors.
▼ remains wet for a long time, put in wet friction (friction in particularly wet) and sweat and rain: and other apparel to decontamination if so please with your mind.
▼ may shrink slightly by cleaning on the characteristics of the material in the oblique line (State looks twisted the entire product).
Note • easy to grow due to the nature of the material, including the hanger scant stability of such dimensions and shape that please.
▼ Please check also comes with tag described before handling.