Enjoy two patterns in floral combinaison
2-WAY スカンツw closet ( ダブルクローゼット ) from Polka dot this year small floral, is a re-appearance. Airlines movements and flare skirt-like, and use the material light, smooth-textured sheer atmosphere ♪ breastplate part and comments gathered in the Central, and getting plump in three dimensions, just will fit around the chest. The back side shirring rubber, which is a stable comfort.
This item is completely remove shoulder strap and worn at the waist, your as サルエルバギー pants. Plays the role of the changing West portion was the breastplate is now fashionable, so worn with high-waisted, and or トップスイン.
---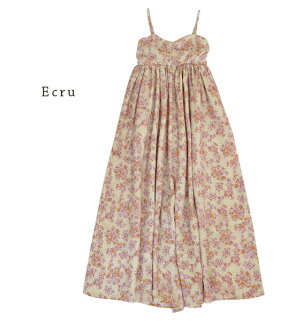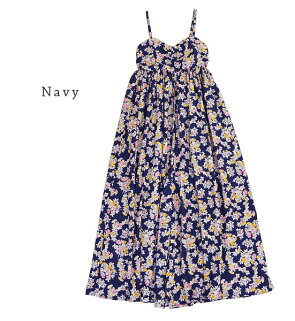 Notation size
"One size fits all."
Actual size
Chest 56-86 cm (Pack of shirring rubber only)
Length approx. 105 / 87 cm (excluding shoulder strap from the console and switch below)
The breastplate part 11-14 cm ( Central-maximum width )
Ruched back width 9 cm
Shoulder strap length approximately 24-43 cm (adjustable control and removal available.)
Waist (measured in rubberized and switching only before) 56-70 cm hips approximately 150 cm
Wadding cm 60 cm inseam about 35 cm hem width 63 cm
* Chest girth, waist is every inch-size spread is.
* The size is our open space is the exact size. May differ from the representation of the tags. Click here for details.
Material
100% Polyester
Washing instructions
Production country
Made in China
Lining
Without
Stretch fabric
Do not stretch
Sheer fabric
May somewhat transparent ( is light-colored inner is required because be transparent especially )
In the transparent measures. Choose length and shape インナーペチ pants
Color
エクリュー ( pale yellow-green with white × orange brown yellow, thin, etc. )
Navy ( Navy / pale pink, yellow, ivory, grey, etc. )
* ( ) in a body x is a color pattern
Color
There is the same dough tapered pants
( ダブルクローゼット ) w closet product list
Points to note
▼ your laundry with dry cleaning please.
▼ remains wet for a long time, put in wet friction (friction in particularly wet) and sweat and rain: and other apparel to decontamination if so please with your mind. Also, please wash and other things.
• Easier to fall out and print is not permanent, or more, to be rubbed, also repeat the washing and cleaning by slightly thinner. Also please avoid ironing to the printed piece.
▼ characteristics on the products, the dough taking positions just some individual differences, such as pattern and nuances, different images and facial expressions. Also does not match the pattern in the seam to necessarily.
• Trap when wearing a belt, buckle and detachable watches, rings, etc. by the strength of friction ground such as careful enough.
▼ Please check also comes with tag described before handling.