Drifting somewhere along with the NICE CATS logo printed with comical cats, vintage w closet ( ダブルクローゼット ) The transformation T shirt. To drop sleeve fell slightly off the shoulder shoulder is the present-day design of relatively short length. Large neckline open to feminine, casual design is cute, compact and analyze. Sand paint prints faded in fabrics marbled, NEP, plenty. Is also comfortable to wear lighter in soft fabrics.
---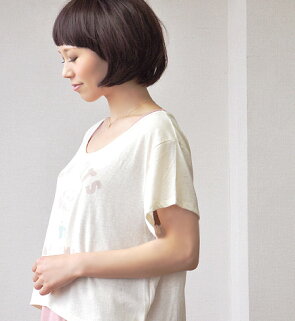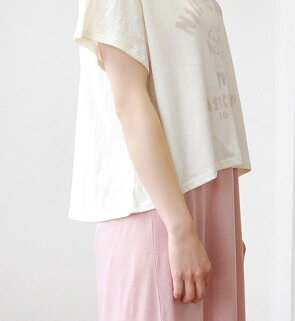 Cute wide width any silhouette
Longer back hem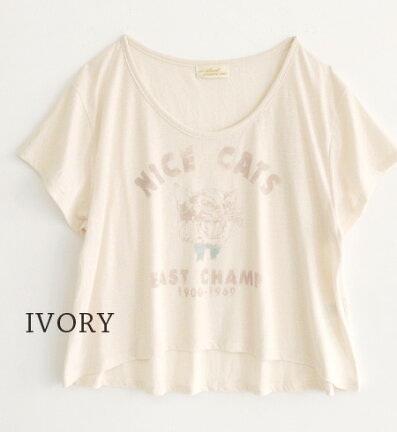 Notation size
"One size fits all."

Actual size
Ringtones shoulder width 44 cm bust 108 cm-length 46-55 cm ( front-measure from the back and shoulders )
Cm, sleeve length 14 cm sleeve length approx. 36 cm armholes about 46 cm sleeve 39 cm
Hem around 126 cm 22 cm low-cut neckline depth 13 cm
* The size is our open space is the exact size. May differ from the representation of the tags. For more information of the size Click here From.
Material
Polyester 50% cotton 12% rayon 38%
Washing instructions
Production country
Made in China
Lining
Without
Stretch fabric
The stretch a lot
Sheer fabric
Have transparent ( is dimmed because be transparent especially recommended to use the inner the )
Color
Ivory
( cream color leaning ivory x gray-pink, emerald green )
Sachs
( somewhat dusky blue x see a yellow-ivory-yellow )
Charcoal
( a moderate dark because of gray × yellow Baju Burgundy )
* ( ) in a body x is a color print
Points to note
▼ recommended car wash your laundry.
▼ Properties prone to pilling ( hairball ). Please wear where it is and when to remove with scissors.
• Easier to fall out and print is not permanent, or more, to be rubbed, also repeat the washing and cleaning by slightly thinner. Also please avoid ironing to the printed piece.
▼ so time remains wet for a long time, put in wet friction (friction in particularly wet) and sweat and rain, other clothing to decontamination if you like!
▼ may shrink slightly by washing on the characteristics of the material in the oblique line (State looks twisted the entire product).
▼ Please check also comes with tag described before handling.