May differ from actual colors pictured above wearing a little. Please see the product pictures below color. Also, if you have any concern, please feel free to contact.
Height 161 cm Navy use: check the code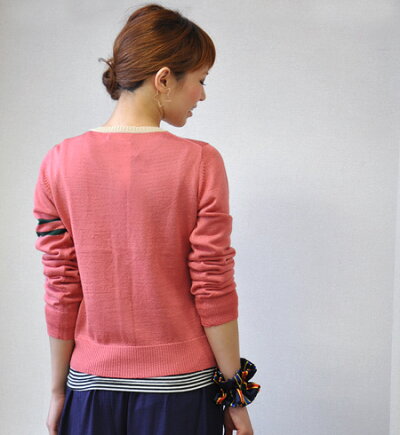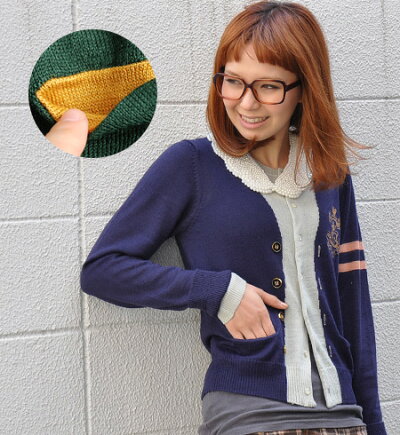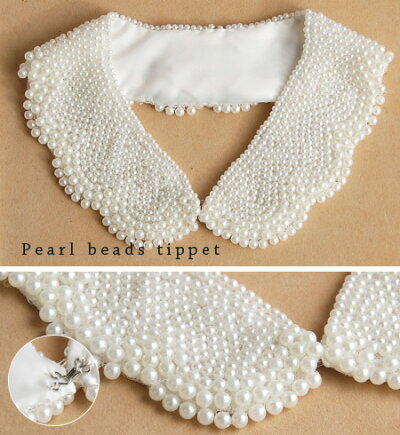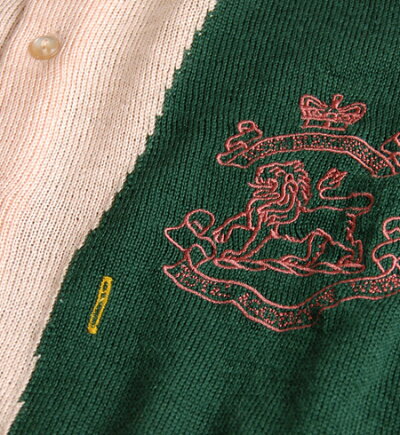 Left arm left on two lines in the accent. Pocket/color scheme is lovely. With the left bottom and faux Pearl ビーズティ pet. Bottom right and big emblems embroidered. Wool mix knit material.

Round neck opening is right and reasonable. Classic button is also stylish!

Height 161 cm pink using:
Check the code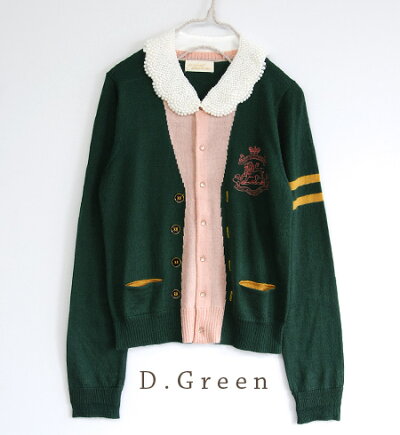 Notation size
"One size fits all."
Actual size
Ringtones shoulder width 33 cm bust 88 cm, length 52 cm sleeve length 61 cm
Sleeve length 77.5 cm armholes about 40 cm sleeve 18 cm
Waist: 80 cm width 14 cm low-cut neckline depth 9 cm
Pearl collar: 45 cm width 6 cm
* Lace collar is removable with buttons
* Knit to size slight individual difference arises. Please consider as a standard notation size
* The size is our open space is the exact size. May differ from the representation of the tags. Click here for details.
Material
Acrylic 30% wool 70%
Washing instructions
Production country
Made in China
Lining
Without
Stretch fabric
The stretch a lot
Sheer fabric
Slightly see-through from the stitch
Color
Dark green ( dark green x baby pink pale pink )
( dull dark pink / mustard yellow )
Pink ( containing white dark order of pink x light beige )
( thin blue / dark green )
Navy (Light grey Navy medium or rare r bluish)
( Dark because of the mustard × light coral pink-laden white )
Pearl collar: slightly yellowish off-white (common)
* ( ) in upper body color x chest embroidered neckline and placket color, lower x is the color line and pocket inside of the arm

Points to note
• Knit nature, just "thread seams" and somewhat "frayed" "blend" and also to the shape and size individual differences-prone goods is. As you can understand thank you.
• If this product goes nature of fabric, washing and cleaning after the slight distortion of twist and shrink.
▼ so time remains wet for a long time, put in wet friction (friction in particularly wet) and sweat and rain, other clothing to decontamination if you like! Also, please wash and other things.
▼ Properties prone to pilling ( hairball ). Please wear where it is and when to remove with scissors.
• Trap materials-fibers on the Pearl portion please take care don't fall prone, so when worn and detachable projection clocks, accessories belts, etc..
▼ Please check also comes with tag described before handling.