Vintage atmosphere, stylish check pattern flannel
Vintage feel, with blasting Plaid Shirt dress. Alongside boobs with sand dough soft, wrinkled and black. In the sense of size that can be worn like a woman merely spreading line, along nice body like draw the line. Back of the sleeves, neckline and pockets, and switched to striped fabric nonchalant points ◎.
Is also recommended for thin coat to drape without hesitation!
---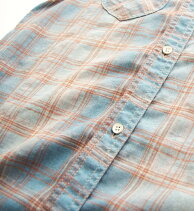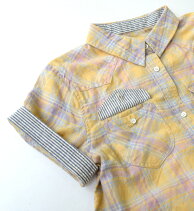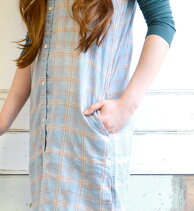 By processing and color to the front, back, and foot, guests can enjoy a vintage feel.
The back of the sleeves, neckline and pockets fabric is switched to the stripe.
Side pocket.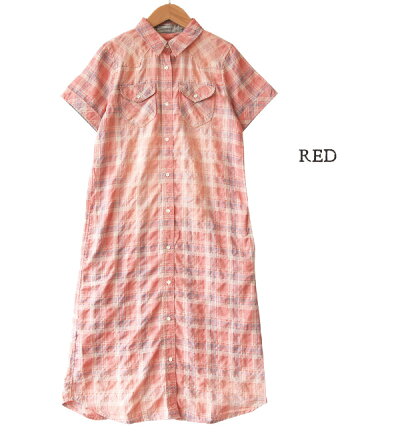 Notation size
"M-size" (one size)
79 – 87 Cm bust 154-162 cm tall
Actual size
Ringtones shoulder 36 cm bust 90 cm length approximately 96-102 cm (side - Center)
Sleeve length about 18 cm sleeve length approx. 37 cm arm holes approximately 41 cm cuff 32 cm
Waist: 88 cm hem around 110 cm
17 Cm low-cut neckline depth 4 cm
* Above sizes are our flat place exact size it is. Is different from the notation size value nude ( JIS standard size ) merchandise tags, etc. For more information of the size Click here From.
Material
Body: cotton 50% polyester 1% 49% rayon
Other cloth parts: polyester 67% cotton 33%
Washing instructions
Production country
Made in China
Lining
Without
Stretch fabric
Do not stretch
Sheer fabric
Little 透けません
Color
Red ( was salmon pink thin wedges x Lavender x ivory etc )
Yellow ( dingy yellow x dusky lilac x blue etc )
Blue ( dull cyan x dull Orange x ivory )
* ( ) check scheme is in
Related products
The same check pattern fabrics Skipper t-shirt Also available
Points to note
▼ to exert a unique dye products and special machining, so wear one every different size slightly. In addition, distortion, wrinkles and colors blur or Fuzz is seen as a characteristic of the product and enjoy.
▼ remains wet for a long time, put in wet friction (friction in particularly wet) and sweat and rain: and other apparel to decontamination if so please with your mind. Also, wash may dye when washing to separate other things.
▼ may shrink slightly by washing or cleaning on the characteristics of the material in the oblique line (State looks twisted the entire product) discoloration.
• Hook, please note so easy catching nature and friction and rough surface, such as during insertion and removal, the accessories, belt and surrounding wall and caught.
▼ characteristics on the products, the dough taking positions just some individual differences, such as pattern and nuances, different images and facial expressions. Also does not match the pattern in the seam to necessarily.
▼ Please check also comes with tag described before handling.