May differ from actual colors pictured above wearing a little. Please see the product pictures below color. Also, if you have any concern, please feel free to contact.
Height 167 cm beige use: Check the code
Tanks can be used out in extravagant detail the
Decorate the back big race, TITICACA ( Titicaca ) The tank top. Has a unique design shoulder part, behind only designed with shoulder strap 5. As inner course, out your easy slightly a-line bodice, a little silhouette of the front up. And the hem is installed in the shape of layered fabric lightly curled. Using sheer, soft スラブカットソー horizontal lines seen so directly touching the skin is comfortable.
This tank top is a multi front design can also enjoy the spectacular racing side facing front,.
---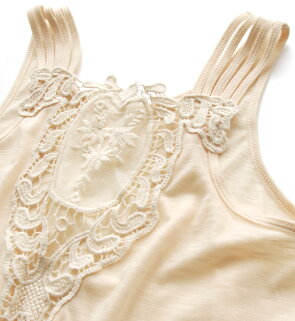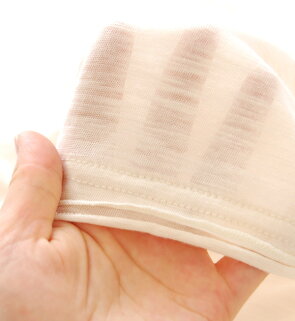 Shoulder strap a daring race divided into 5 books, including
Luxurious details from behind.
スラブカットソー of sheer, soft touch fabric.
Hem is two tailoring and mellow surface.
Notation size
"One size fits all" (one size)
Actual size
Ringtones shoulder width 24 cm bust 90 cm length approx. 54-62 cm ( before-after )
Armhole approx 44 cm waist: 94 cm hem around 114 cm
18 Cm low-cut neckline depth 14 cm
* The size is our open space is the exact size. May differ from the representation of the tags. For more information of the size Click here From.
Material
Body: polyester 65% rayon 35%
Different fabrics: polyester 80% cotton 20%
Washing instructions
Production country
Made in China
Lining
Without
Stretch fabric
The stretch a lot
Sheer fabric
Body: there is sense of sheer
Lace: see-through from the stitch
Color
Beige (Ivory-Beige)
* Color development
Related products
TITICACA ( Titicaca ) product list
Points to note
• This product is design on the skirt part is bleed specifications. Repeated washing and wear increases cutting surface, the fray. Please wear the points come to mind if you like fraying where it is removed with scissors.
• Tail parts decorated with mellow waving ACC individual differences. (There also are seen at all wavy)
▼ Properties prone to pilling ( hairball ). Please wear where it is and when to remove with scissors.
▼ Please do picked up racing parts are prone to trap, so when worn and detachable, projection clocks, accessories belts, etc..
▼ remains wet for a long time, put in wet friction (friction in particularly wet) and sweat and rain: and other apparel to decontamination if so please with your mind. Also, wash may dye when washing to separate other things.
▼ may shrink slightly by washing or cleaning on the characteristics of the material in the oblique line (State looks twisted the entire product) discoloration.
▼ Please check also comes with tag described before handling.