Hmph, be like to touch instead of brushed soft back!
Crew length socks inside was brushed back, wide Bader pattern. Soft and warm comfort is, of course, enjoy wrapping the show the brushed parts •. It is outstanding stretch of a firm sense of stability and comfort.
---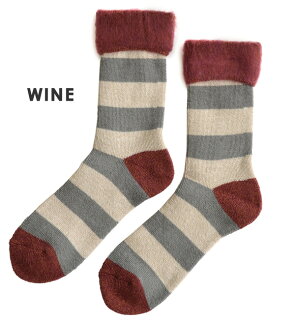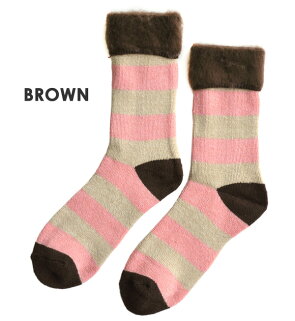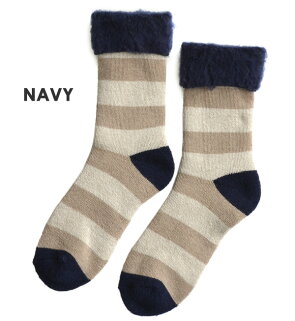 Notation size
s 23-25 cm. (one size)
Size
Width: 7.5 cm legs ( heel-toe ) of length: 18.5 cm
Heel height: 22.5 cm
* Above sizes are our flat place exact size it is.
Material
Acrylic polyester and other
Production country
Made in China
Color
Wine ( strong reddish Burgundy * light gray and light beige )
Gray ( Gray / dark orange and pale beige )
Brown ( dark brown x white salmon-pink and pale beige )
Navy ( dark blue * grey beige and pale beige )
* ( ) in a back brushed color x is the color scheme of the border pattern

Points to note
• This product on health, please try later returns and exchanges cannot accept.
• Our products are mechanical production process on the just "yarn for weaving fabric seam" and somewhat "fray", other fiber "blend", may also cause some "errors" in the shape or size. We are very sorry but kindly served as thank you.
• When your washing always Internet use.
• This product, on the characteristics of the material by washing and cleaning slightly shrinks the resulting diagonal line (State looks twisted the entire product).
▼ Properties prone to pilling ( hairball ). Please wear where it is and when to remove with scissors.
▼ Please check also comes with tag described before handling.