Crew-length フォークロアボーダー pattern socks
Combines ethnic, folklore elements, most I lump a little sense of thick fabric socks. But also to show nipple slip from the pants and sneakers, the roll is GOOD is an item. Points of the feet is the presence and glamorous design.
---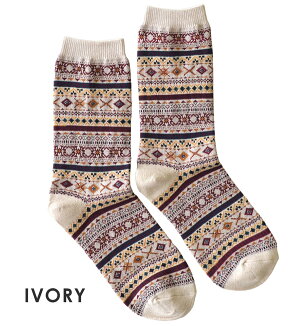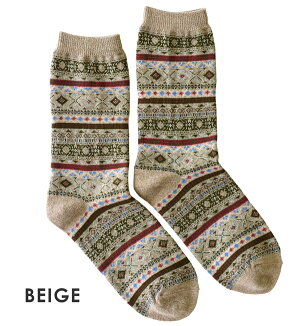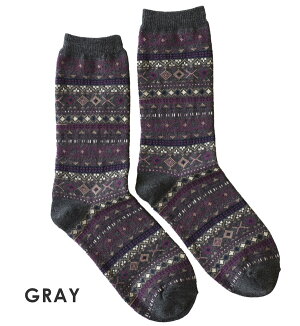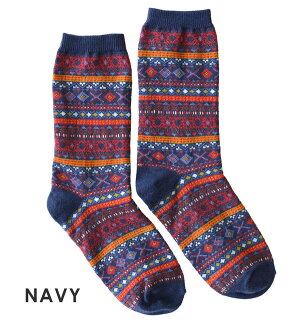 Notation size
s 23-25 cm. (one size)
Size
Width 8.5 cm legs ( heel-toe ) of approximately 19 cm long from heel height approx. 21 cm
* Above sizes are our flat place exact size it is.
Material
Polyester cotton and other
Production country
Made in China
Color
Ivory ( Ivory x-Burgundy, mustard yellow, etc )
Beige ( Greige x, such as dark green velveteen )
Gray ( dark gray / purple, Navy, etc )
Navy ( bluish Navy * red, mustard yellow, etc )
* ( ) in a body x is your color pattern

Points to note
• This product is sanitary, returns and exchanges will not be accepted.
• When your washing always Internet use.
▼ remains wet for a long time, put in wet friction (friction in particularly wet) and sweat and rain: and other apparel to decontamination if so please with your mind. Also, please wash and other things.
• Materials, please be care fibers on the trap-prone, so wear and removal when the fold on watches & accessories-belts, etc..
• This product, on the characteristics of the material by washing and cleaning slightly shrinks the resulting diagonal line (State looks twisted the entire product).
▼ may cause slight individual difference nuances and attitude of the size, design, different images and facial expressions.
▼ Please check also comes with tag described before handling.