Strange pattern, so cute!
Crew socks use patterns such as trick art, year-round. Is a strange design hexagonal like the hidden during the border pattern. Match of course, pumps and sneakers also recommended!
---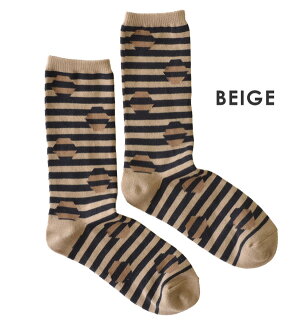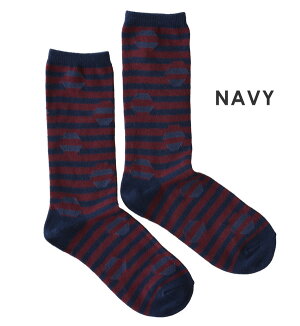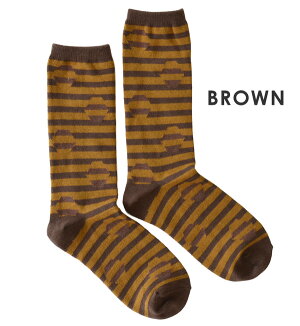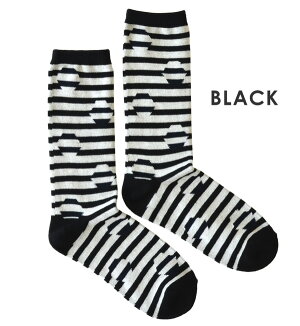 Notation size
s 23-25 cm. (one size)
Size
Width 8.5 cm legs ( heel-toe ) of length 20 cm heel height approx. 23.5 cm
* Above sizes are our flat place exact size it is.
Material
Polyester cotton and other
Production country
Made in China
Color
Beige ( fading × charcoal )
Navy ( Navy * Burgundy )
Brown ( カーキブラウン × camel like mustard )
Black ( Black x grey off-white )
* ( ) in is the color scheme of the border pattern

Points to note
• This product is sanitary, returns and exchanges will not be accepted.
• When your washing always Internet use.
▼ remains wet for a long time, put in wet friction (friction in particularly wet) and sweat and rain: and other apparel to decontamination if so please with your mind. Also, please wash and other things.
• Materials, please be care fibers on the trap-prone, so wear and removal when the fold on watches & accessories-belts, etc..
• This product, on the characteristics of the material by washing and cleaning slightly shrinks the resulting diagonal line (State looks twisted the entire product).
▼ may cause slight individual difference nuances and attitude of the size, design, different images and facial expressions.
▼ Please check also comes with tag described before handling.