Rumpled design wind スラブニット socks.
As if rumpled boobs and sagged, like wearing socks, but real's ruffled sense from the original. Woven like rippling around the ankle that's very cute I like other girls I'm ♪ using mix & slab of knit fabric, and color as atmosphere ◎. Can be used in the summer, is a comfy knit material without hesitation.
---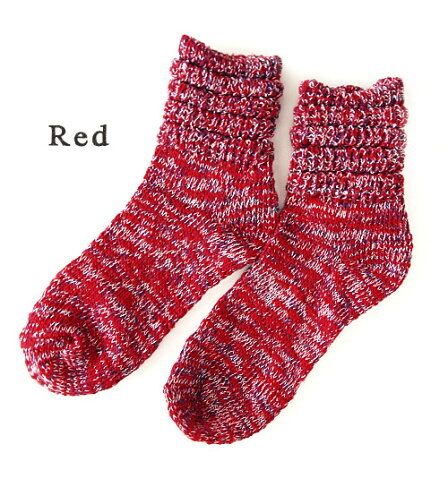 Notation size
s 23-25 cm. (one size)
Size
Width: 8 cm legs ( heel-toe ) of length: 19.5 cm
Heel height: approx. 12 cm
* The size is our open space is the exact size. May differ from the representation of the tags.
Material
Cotton polyester and other
Production country
Made in China
Color
Red ( Dark because of the red x Navy Blue and off-white )
Navy ( shallow Navy * salmon pink, yellow, blue, etc. )
Mint ( thin beige × Mint, light blue and off-white, etc. )
Orange ( salmon pink / yellow, mint, etc. )
* ( ) main in x color mix parts
Points to note
• This product on health, please try later returns and exchanges cannot accept.
• When your washing always Internet use.
▼ remains wet for a long time, put in wet friction (friction in particularly wet) and sweat and rain: and other apparel to decontamination if so please with your mind. Also, please wash and other things.
• Materials, please be care fibers on the trap-prone, so wear and removal when the fold on watches & accessories-belts, etc..
• This product, on the characteristics of the material by washing and cleaning slightly shrinks the resulting diagonal line (State looks twisted the entire product).
• Materials and fibers on the trap-prone, such as wear, detachable Please note.
▼ Please check also comes with tag described before handling.