Well I stayed close to lovely, thick striped socks.
Pitch is a colorful color development and presence of thick border rib socks. Is a pleasant mouth becomes the ribbed stretch knit fabric, which is reassuring comfort. Socks with the main code, code etc at a glance and peek from the hem. Easy to use featured items!
---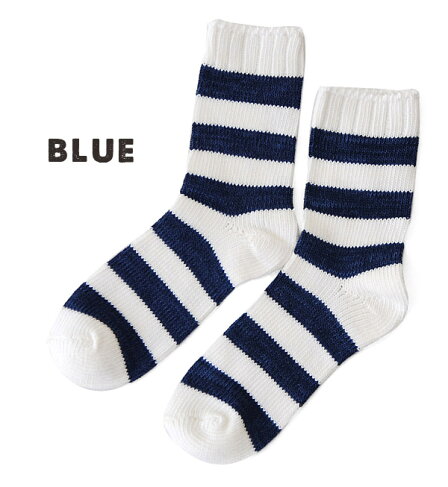 Notation size
s 23-25 cm. (one size)
Size
Width: 8 cm legs ( heel-toe ) of length: 19 cm
Heel height: approx. 17 cm
* The size is our open space is the exact size. May differ from the representation of the tags.
Material
Cotton polyester and other
Production country
Made in China
Color
Blue (Dark blue faded)
Khaki (Somewhat strong calming green taste of khaki)
Mustard (Dark mustard)
Red (Dark red)
* In common, the border color is white.
Points to note
• This product on health, please try later returns and exchanges cannot accept.
• When your washing always Internet use.
▼ remains wet for a long time, put in wet friction (friction in particularly wet) and sweat and rain: and other apparel to decontamination if so please with your mind. Also, please wash and other things.
• Materials, please be care fibers on the trap-prone, so wear and removal when the fold on watches & accessories-belts, etc..
• This product, on the characteristics of the material by washing and cleaning slightly shrinks the resulting diagonal line (State looks twisted the entire product).
• There may be characteristics on the products, causing slight individual difference nuances and attitude of the size, design, different images and facial expressions.
▼ Please check also comes with tag described before handling.