A brilliant two-color appeared in the deployment, Clarks ballet shoes
In 1825, England from long-established brand Clarks ( Clarks ). Global brand and origin of casual shoes that is. ライアグ lace design good color upper parts with enamel leather, perched and ribbons affixed to the tip. Sole with crepe fabric, soft comfort. Like grip and is easy to walk in the shallow design.
---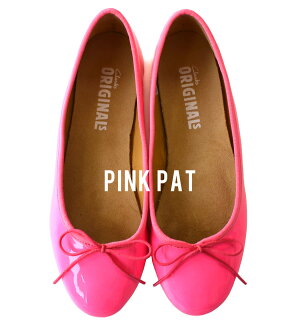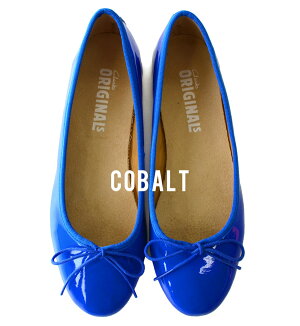 Notation size
S UK4.5» UK4 1 / 2 EUR37 1 / 2: Japan size Guide [23.5 cm]
S UK5» UK5 EUR 38: Japan size Guide [24.0 cm]
S UK5.5» UK5 1 / 2 EUR 39: Japan size Guide [24.5 cm]
S UK6» UK6 EUR39 1 / 2: Japan size Guide [25.0 cm]

Actual size
S UK4.5."
Length approx. 24 cm width 8 cm heel 1 cm
S UK5.
Length approximately 24.5 cm width 8 cm heel 1 cm
S UK5.5."
Length 25 cm width 8 cm heel 1 cm
S UK6.
Approximately 25.5 cm width 8 cm heel 1 cm
* Above sizes are our flat place exact size it is. For more information of the size Click here From.
Material
Cowhide crepes
Production country
Made in Viet Nam
Weight
Leg approx. 155 g (size 5)
Color
PINK PAT (Bright and dark Fluorescent Pink)
COBALT (A kind of pale light and dark blue)

Points to note
▼ Saul part we use natural materials, so if you have slight scratches, etc.. Somewhat blocky or enjoy as a characteristic of the product there is a non-uniformity of finish.
▼ nature, texture, size, etc., one point somewhat nuances may vary, but as one of the characteristics of the product the individual texture and enjoy.
▼ may stain the surface wet with sweat or rain, and friction, etc. so please with care.
• Leather goods due to the nature of the material, a smell strong things. After is in stock in our sealed from the manufacturer in inspection on again bagged assortment we are so scent is somewhat strongly felt, unlike over-the-counter products is also available. Feel a little smell which cares for a few days or in the shade.
▼ characteristics on the products, the dough taking positions just some individual differences, such as pattern and nuances, different images and facial expressions. Also does not match the pattern in the seam to necessarily.
• Ago use make sure indoors try. Also, please note that cannot accept any return or exchange of goods are used once outside.
(Except sale items and special planning participation products) footwear more than 5,250 yen (tax included) * size exchange one time during their free services! ⇒ For more information click here!