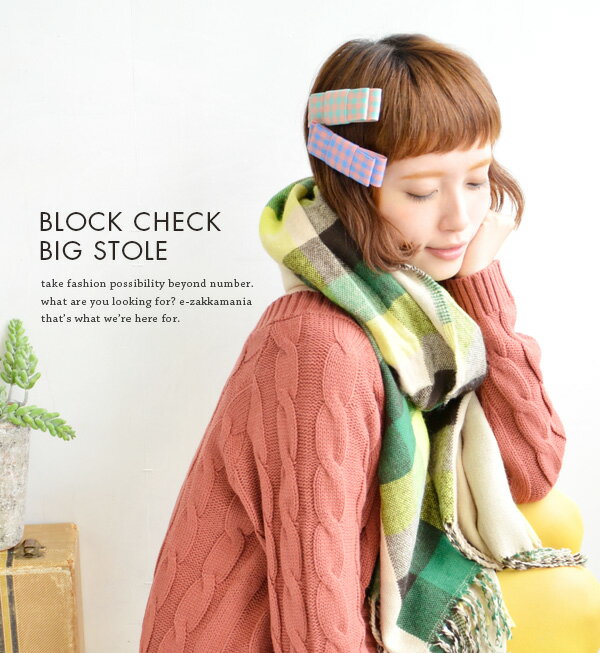 May differ from actual colors pictured above wearing a little. Please see the product pictures below color. Also, if you have any concern, please feel free to contact.
Height 163 cm green mix use: check the code
Clothes more presence, colorful check scarf
Good color and crisp Plaid's oversized stall characteristics. Neck round and round boobs and it is also, of course, by your shawl in the outer sense firmly covered the upper body sizes of wind. Pattern into the overall design, so any roll to the lively atmosphere! End bleed-style rough atmosphere, both sides are bustling with fringe.
Rich weave of fabric is brushed fabric. You use as rug(hizakake) or blanket.
---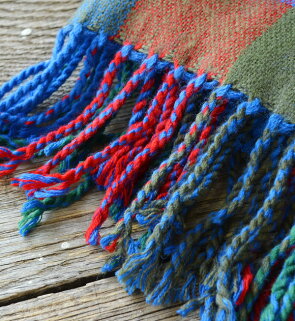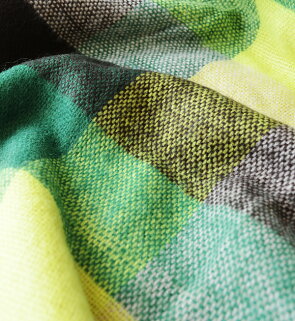 Fringe edge is accented
Dough pieces up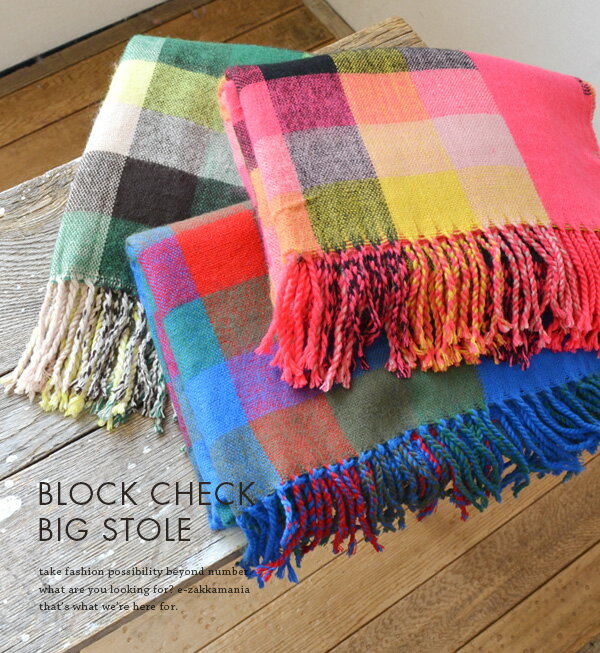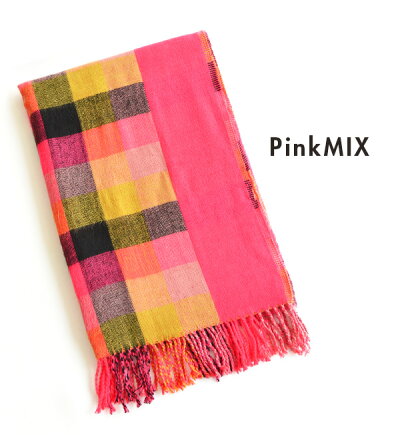 Size
About 188 cm (excluding fringe) width approx. 65 scm fringe approximately 7 cm
* Product prone to individual differences, because the display size as referring to please.
* Above sizes are our flat place exact size it is.
Material
100% Acrylic
Washing instructions
Production country
Made in China
Color
Pink mix ( Fluorescent Pink x black matte-yellow, dusky pale pink etc )
Blue mix ( bright blue x, with bright red, green and khaki Green )
Green mix ( Beige x fluorescent yellow-green and dark brown etc )
* ( ) in the side color x is any other color
Points to note
▼ Properties prone to pilling ( hairball ). Please wear where it is and when to remove with scissors.
• Hook, please note so easy catching nature and friction and rough surface, such as during insertion and removal, the accessories, belt and surrounding wall and caught.
▼ remains wet for a long time, put in wet friction (friction in particularly wet) and sweat and rain: and other apparel to decontamination if so please with your mind.
• Subject characteristics on the products, take position of print and fabric creates a pattern and nuance slight individual difference, different images and facial expressions.
▼ with fading when washing, for some, so we avoid washing the other seperately, please wash separately. You may also shrink slightly when washing.
▼ Please check also comes with tag described before handling.