Japan-made Afghan stall shine fluorescent color
Punchy fluorescent colors, ethnic lines with light scarf. It is exquisite decides not too fancy and not too sober. Using sheer knit fabrics of cotton and acrylic. High-quality due to factories in Japan's tightly woven jacquard. Sturdy conveyed through the feel of the hand. It is in moderately rough mesh breathable well, winter season than wide item corresponding to the.
---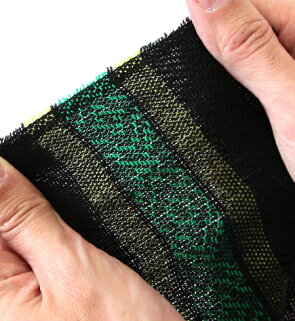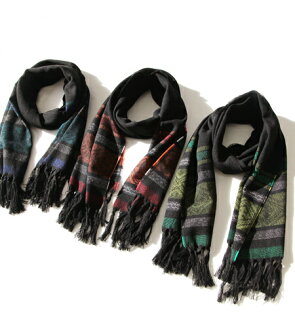 Size
About 157 cm (excluding fringe) width 42 cm fringe about 10 cm
* Above sizes are our flat place exact size it is.
Material
50% Cotton 50% acrylic
Production country
Product made in Japan
Color
Green ( Black x citrus green light gray )
Blue ( Black x ターコイズブルー Navy light gray )
Orange ( black × orange, red, light grey, )
* ( ) in the color of x is the pattern and color

Points to note
• Knit nature, just "thread seams" and somewhat "fray", also in shapes and sizes prone individual product is. And understanding for notation size, photographs and a somewhat different nuances, but would like to ask.
• Materials, please note that fiber on the trap-prone, so wear and removal when the fold on watches & accessories-belts, etc.. Also please note friction and rough surfaces such as walls or caught.
▼ may sometimes remain wet for a long time, put put put to the water and friction (friction in particularly damp State), sweat and rain, in wet and other clothing to decontamination if you like!
▼ characteristics on the products, the dough taking positions just such attitude of the art and nuance slight individual difference, different images and facial expressions.
▼ Please check also comes with tag described before handling.