Solid thick authentic check pattern scarf.
Brand was founded in the United Kingdom and Wales Tweedmill ( ツイードミル ). Is the rug specialist has worked fine and products products born from the tradition of the United Kingdom and ツイードミルテキ style, high-tech brand.
Insulation wool 100% brushed fabric used here is firmly in the thick and durable, just drape from shoulder enough outer become his will. So with a large antique kilt pin also wrap your recommended. It is a large format can be used as interior or blanket, rug(hizakake). It is pleasing to present the authentic stalls.
---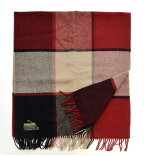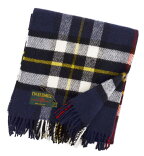 Size
About 162 cm (excluding fringe) width 74 cm fringe approximately 7 cm
Comes with PIN length approx. 7 cm
* Product prone to individual differences, because the display size as referring to please.
* Above sizes are our flat place exact size it is.
Material
100% Wool
Washing instructions
Production country
Made in England
Color
Stewart muted Blue Dress
( Ivory with light yellow x Navy x olive green x Brown × ochre, etc )
Buchanan antique
( overall dull, green × blue-gray x red tea x ochre × Brown et al. )
Lindsay
( red x Navy x projected )
Antique Hunting Stewart
( overall dull, green x gray x Brown, red and ochre, etc. )
Antique Hunting Hamilton
( Dark because of light blue x olive green x ivory etc )
Ferguson
( dull blue x dull green x black x red x, off-white etc )
Black Watch
( vivid dark because of Navy × dark x black etc )
* ( ) check scheme is in
Related products
Tweedmill ( ツイードミル ) product list
Points to note
▼ Properties prone to pilling ( hairball ). Please wear where it is and when to remove with scissors.
▼ remains wet for a long time, put in wet friction (friction in particularly wet) and sweat and rain: and other apparel to decontamination if so please with your mind.
▼ with fading when washing, for some, so we avoid washing the other seperately, please wash separately. You may also shrink slightly when washing.
• Subject characteristics on the products, some individual differences, such as pattern and nuances, different images and facial expressions.
▼ Please check also comes with tag described before handling.