Quality too confident and. Brand adult scarf
Brand continues to offer until now from the establishment with the highest quality high-quality design Scotland from "GLEN PRINCE Glen Prince'. Tactfully blend tradition and high design of star pattern and border pattern combinations stall an impressive is re-appearance in 2013 SS new color development. Material is 100% wool, gauze of very light roll feeling. Shari! and textured fabric sense & big so useful as a casual Jacket size so the code volume, spent as a shawl from the shoulder a little at the turn of the season. Perfect for a casual American design codes! Please fix item a little unique, more and more fashionable CHOW code always glamorous!
---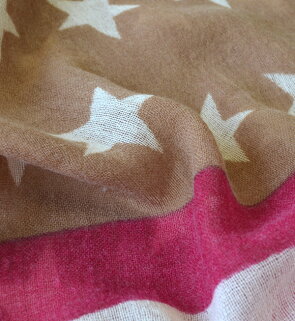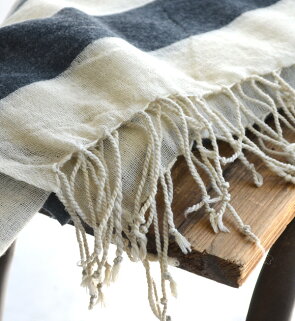 While sheer warm, wool 100% materials.
Fringe is accented.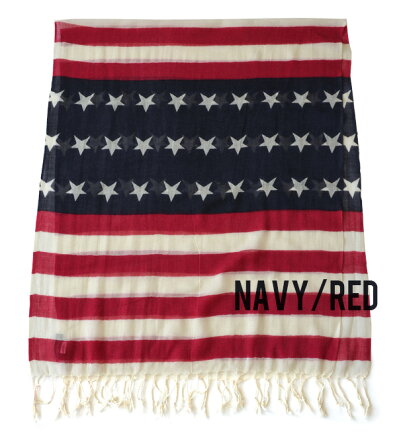 Size
Length approx. 180 cm (excluding fringe) width 70 cm fringe about 4-7 cm
Our products are manufactured on the 1 piece 1 piece shape and size differ slightly depending just causes. Display size please refer to guideline.
* Above sizes are our flat place exact size it is.
Material
100% Wool
Washing instructions
Production country
Made in India
Color
NAVY/RED
( dark blue x エクリュー, bright, dark red )
TAUPE
( Mocha Brown * エクリュー Burgundy )
GRAY
( silver gray * エクリュー charcoal gray )
* ( ) in a star patterned ground color x is the color of the border

Points to note
• Shrink by washing with water, out of shape, please go by dry cleaning laundry texture changes that might.
• This product is the warmth of handmade made to stall. Weave using fabric made in India so scratched, stained, may be uneven, hue variation. Also, is different from the surface of fabric weave, wrinkles, etc., is one point, as one key feature of the product texture of its own products enjoy.
▼ so time remains wet for a long time, put in wet friction (friction in particularly wet) and sweat and rain, other clothing to decontamination if you like!
▼ characteristics on the products, the dough taking positions just such attitude of the art and nuance slight individual difference, different images and facial expressions.
▼ Please check also comes with tag described before handling.