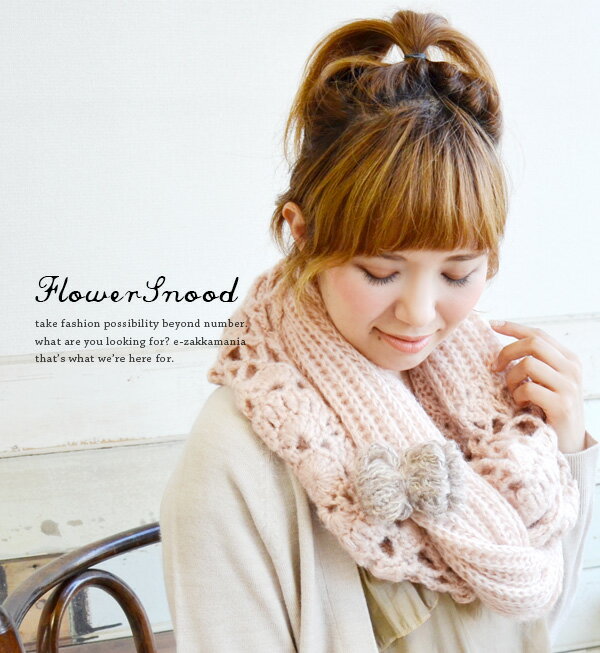 May differ from actual colors pictured above wearing a little. Please see the product pictures below color. Also, if you have any concern, please feel free to contact.
Height 161 cm pink use: check the code
Volume of hand-knitted with snood
Large floral design woven crochet hook in hand-made like ♪ snood warm-hearted a handmade feeling is introduced. Half flower crochet, knit the ribbing and being switched half the, can enjoy all kinds of expressions depending on the winding. When want to chilly little neck and feeling of autumn and winter plus a big success! In finishing the code even more cum and sounds, plus. Intact from the neck, breaking like an adult, round and round! and wrapped around the volume most was also showing warm lump ◎. Comes with neat Ribbon brooch, so your choice, try decorating it.
---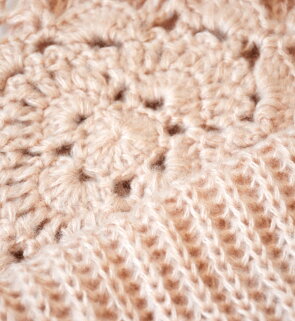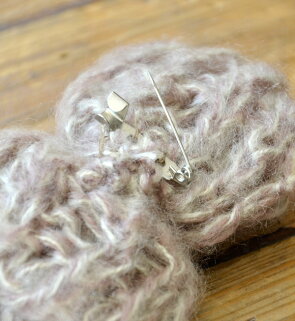 Is the texture of mohair wind
Ribbon brooch-so named like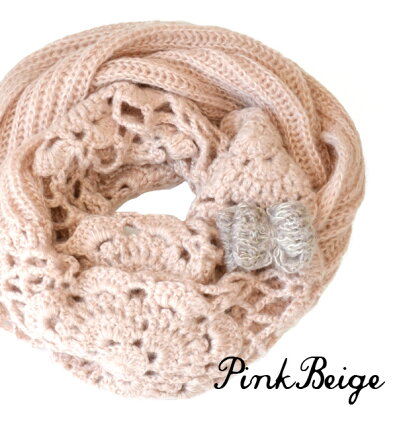 Size
Length 150 cm, width 48 cm
* Above sizes are our flat place exact size it is.
Material
100% Acrylic
Washing instructions
Production country
Made in China
Color
Pink beige (Pink beige/ivory and beige mix)
Brown (Orange with lighter brown / red with light brown mix)
Navy (Dark Navy / light brown with Dark Navy mix)
* ( ) in is the color of the Ribbon and attached.

Points to note
• Knit nature, just "thread seams" and somewhat "fray", also in shapes and sizes prone individual product is. As you can understand thank you.
▼ remains wet for a long time, put in wet friction (friction in particularly wet) and sweat and rain: and other apparel to decontamination if so please with your mind. Also, please wash and other things.
• Friction pilling ( hairball ) totono, characteristics, prone to hairballs or balls. Please wear where it is and when to remove with scissors.
▼ may shrink slightly by washing and cleaning in the oblique line (State looks twisted the entire product).
• Uses delicate fabrics, hook-so easy catching nature and during insertion and removal also friction with rough surface, such as accessories, belt, around the wall and caught Please note.
▼ Please check also comes with tag described before handling.