May differ from actual colors pictured above wearing a little. Please see the product pictures below color. Also, if you have any concern, please feel free to contact.
Height 167 cm beige use: check the code
New 2013 SS effect of touch sensation.
Comb Nya boobs and natural check pattern scarf in plaid look rich and excellent functionality, has been very popular each year. 2013 SS, new touch sensation also joined, is a re-appearance in the colors become even more comfortable!
Crunched under rough woven gauze fabrics in airy, cozy rolls comfort. Is the item can be used much even during the hot season. And yet is this item here as well as cuteness, you easily through the UV surface machining. Stylish Tan care is such a girl is rewards ♪ collapse into a compact, easy to carry. Crumpled up and material round not like wrinkles, so handling very easy Chin it is.
About UV care
This stall is on the surface of the dough making a special membrane, UV resistant through treatment,. Degree of wearing and washing over the effect is not diminish gradually and permanently sustainable. UV care effects guideline is one season.
---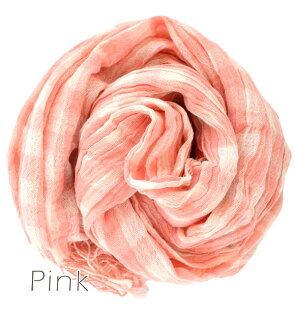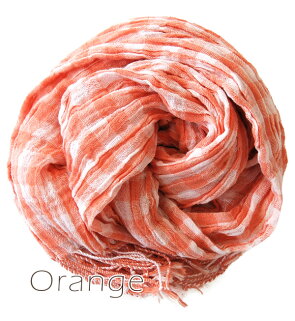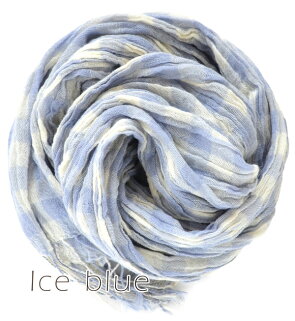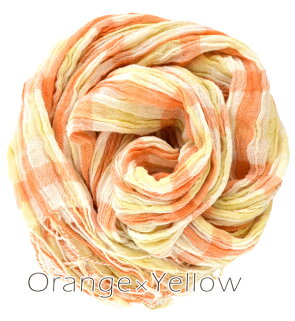 Size
Length 160 cm (excluding fringe) fringe approximately 9 cm
Width 30 cm
Our products are manufactured on a 1 piece 1 piece size vary. Display size please refer to guideline.
* Above sizes are our flat place exact size it is.
Material
100% Cotton
Washing instructions
Production country
Made in China
Color
Navy ( off white x Navy Blue )
Orange ( off white × orange coral )
Green ( off-white x Mint Green )
Beige ( off-white × fading )
* ( ) in parts of the body color and pattern color is

Related products
The same fabric border pattern Ver. Also available
Points to note
• UV care product is not processed to last permanently. Put a wear will disappear. Measure of effectiveness is one season.
• Our products are mechanical production process on the just "yarn for weaving fabric seam" and somewhat "fray", other fiber "blend", may also cause some "errors" in the shape or size. Please understand and would like to ask.
▼ remains wet for a long time, put in wet friction (friction in particularly wet) and sweat and rain: and other apparel to decontamination if so please with your mind.
▼ characteristics on the products, the dough taking positions just some individual differences, such as pattern and nuances, different images and facial expressions. Also does not match the pattern in the seam to necessarily.
• This product is on the characteristics of the material cleaning can cause shrinkage of some things. Also, during washing make sure NET using please.
• Materials, please note that fiber on the trap-prone, so wear and removal when the fold on watches & accessories-belts, etc..
▼ fluffing by friction on the nature, the hairball-prone products.
▼ Please check also comes with tag described before handling.