May differ from actual colors pictured above wearing a little. Please see the product pictures below color. Also, if you have any concern, please feel free to contact.
Height 157 cm black use: Check the code
Cute and fluffy knit caps.
After all, speaking of autumn and winter Hat Collet ♪ with large Pom Pom to the top is loosely crochet knit Cap appeared. PomPoms in the heart-shaped, mokomoko! and decorated the knitting is uneven, with very rich look cute! is plenty of excitement to autumn and winter items.
Around the forehead touches your skin round boobs and and a full fleece lining gentle ◎. I'm sure many items for this fall and winter!
---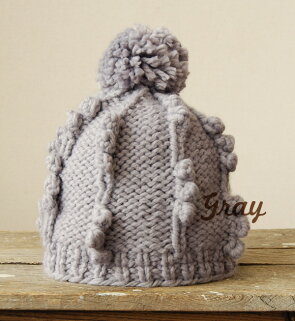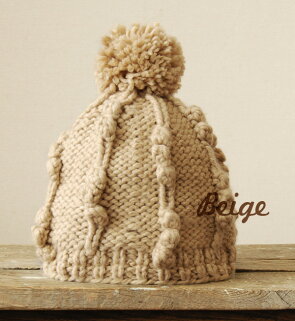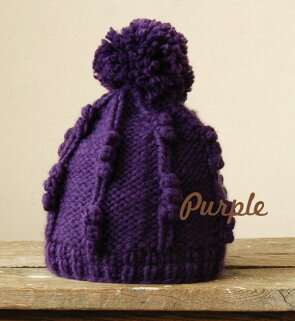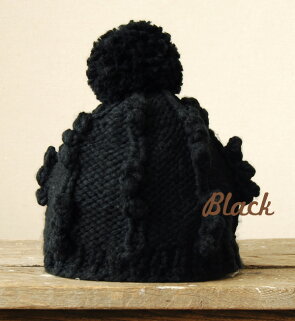 Notation size
"One size fits all."
Size
Head circumference: approximately 50 cm height 22 cm Bonbon height approximately 7 cm
* Knit for the size difference. Notation size should be considered approximate.
* The size is our open space is the exact size. May differ from the representation of the tags. For more information of the size Click here From.
Material
100% Acrylic
Washing instructions
Production country
Made in China
Lining
Solid body with similar colors without luster, stretch fleece fabric
From * around the head about 9 cm wide only
Color
Gray (Light gray)
Beige ( bright and dark because of the beige )
Purple (Dark purple)
Black (Standard black)

Points to note
▼ Please avoid the washing with water.
• Our products are production process on the just "thread seams" and "frayed", other fiber of some "blend", may also cause some "errors" in the shape or size. Please understand, we ask.
• This product is wet friction and water in there can be discolored by. Please be careful when used in wet weather or light color clothing to wear. Please also note nature of the product, very catching are prone is we are.
▼ Properties prone to pilling ( hairball ). Please wear where it is and when to remove with scissors.