May differ from actual colors pictured above wearing a little. Please see the product pictures below color. Also, if you have any concern, please feel free to contact.
Height 163 cm Navy use: check the code
Sweet and spicy MIX! Studded beret
Studded スクエアスタッズ throughout our original brand Zootie ( ズーティー ) beret. Studded bright, Chirac seems to be how big the girls round form with a little very hard! has used wool blend felt material of moderate thickness. Less tight mouth covering is folded inward, so comfortable to wear:. Tabs on top with points.
---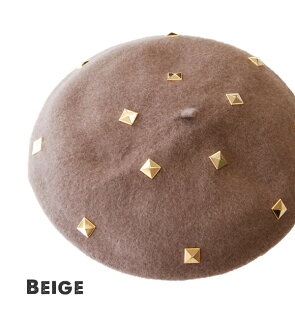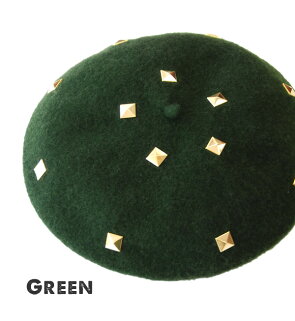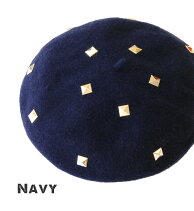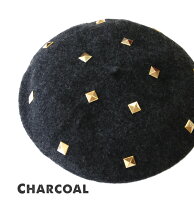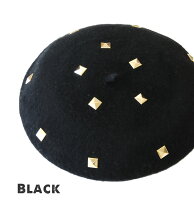 Size
Head around 55 cm height approximately 7 cm
* Above sizes are our flat place exact size it is. Click here for details.
Material
Wool 80% nylon 20%
Washing instructions
Production country
Made in Korea
Lining
Without
Color
Beige (Dull dark Beige)
Green The dark (dark green)
Navy ( Dark order of the Navy )
Charcoal (A moderate charcoal)
Black (Standard black)
* In studs, gold
Points to note
• This product is wet friction and water in there can be discolored by. Please note when used in wet weather or light color clothing to wear.
▼ Properties prone to pilling ( hairball ). Please wear where it is and when to remove with scissors.
▼ with please be careful picked up studs part are prone to trap so when worn and detachable, projection clocks, accessories belts, etc..
▼ Please check also comes with tag described before handling.