May differ from actual colors pictured above wearing a little. Please see the product pictures below color. Also, if you have any concern, please feel free to contact.
Height 161 cm Navy use: check the code
Flower brooch with two color Hat
With a flower corsage brooch type removable in folding hat. Is a tangy accent color scheme becomes the tuba part, entered the line in the top part of design. Cute from the outside protects you from UV rays can be outing of must-have item for spring and summer, no doubt! NEP, so easy to fit various styles it is!
Natural material made from raffia palms of the Madagascar native leaves and raffia are used in the body. Become flexible so use sturdy, Zia is characterized.
---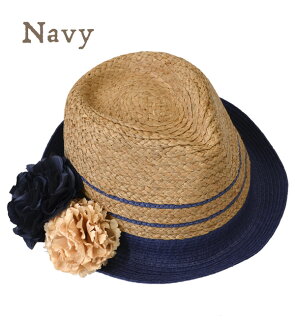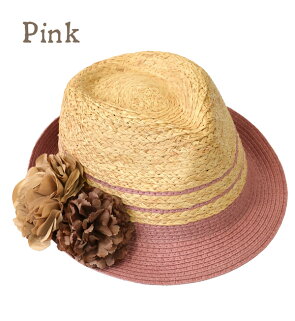 Size
Head around 58.5 cm height 12 cm tuba 4 cm
Corsage in diameter about 7 cm (can be removed)
* The size is our open space is the exact size. May differ from the representation of the tags. Click here for details.
Material
Body: outside the specified fiber (natural grass)
Brim: outside the specified fiber (paper) 90% polyester 10%
Washing instructions
Production country
Made in China
Lining
Without
Color
Navy
( light brown x somewhat shallow in Navy / Navy, light pink beige )
Pink
( brighten the natural × dusky pink beige/beige Brown )
* ( ) in a body x is the color of the brim/corsage
Points to note
• Handmade warmth made carefully. Every size and shape may vary slightly. Non-uniformity of finish depending on the product, but for fun as a unique hand-crafted taste and texture.
• Natural materials for color and nuances of individual differences.
▼ characteristics on the products, take position of the Ribbon piece pattern fabric just such attitude of the art and nuance slight individual difference creates the different images and facial expressions.
▼ may be discolored and shrink somewhat of the nature of the material, this product. Please with you like to Tan and sweat and rain wet substrates, etc..
▼ Please check also comes with tag described before handling.