May differ from actual colors pictured above wearing a little. Please see the product pictures below color. Also, if you have any concern, please feel free to contact.
Height 161 cm red use: check the code
Pom poms are removable, simple rope braided knit hat
Cute big Pom, each made of hand-knitted in a simple cable knit hat. Basic design & winter feeling of size not too large and too little of it is. Pom poms is part in the kilt pin can be removed, I easily enjoy different atmospheres. Cover the mouth tightening feeling comes to mind with gentle fit people recommend. Feature is keeping a beautiful triangle can be worn.
---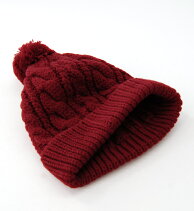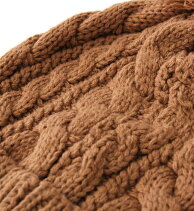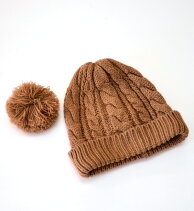 From a simple design easy to cover.
Cable knitting is accented
You can remove the Pom Pom.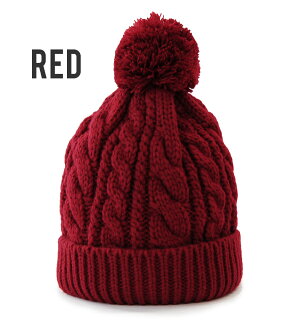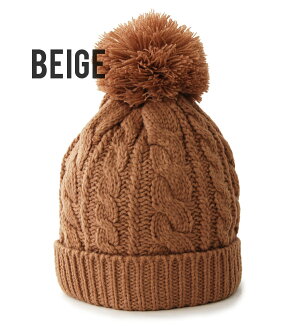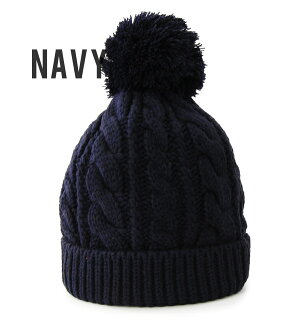 Size
Around the head 40 cm height approx. 27 cm ( out of the folded piece about 6 cm and knit 8 cm )
* The size is our open space is the exact size. May differ from the representation of the tags. Click here for details.
Material
100% Acrylic
Washing instructions
Production country
Made in China
Lining
Without
Color
Red Dark dark red
Beige (Your colors, such as thin camel)
Navy ( black to dark blue )
Black (Standard black)

Points to note
• Our products are production process on the just "thread seams" and "frayed", other fiber of some "blend", may also cause some "errors" in the shape or size. Please understand, we ask.
• This product is wet friction and water in there can be discolored by. Please be careful when used in wet weather or light color clothing to wear. Please also note nature of the product, very catching are prone is we are.
▼ Properties prone to pilling ( hairball ). Please wear where it is and when to remove with scissors.