Transformed into adult attire with this one!
A rounded Crown on a wide brim. Paper material elegant and classy classy Hat 2013 SS bicolor deployment re-appeared in the ♪ size even slightly earlier than the compact it to now.
No boundary between Crown and brim, the emphasis is on flowing curves. Big Ribbon accents and emphasizes the lady up. Highlights can be because the body itself is a natural material and gorgeous look to the contrary, feel free to worn. Because there is deep and stable fit and tanned with long tuba to Pat ◎. All made of paper materials, so proper fit is cool and light.
Hat has practical as well as cuteness is best suited for girls. Suffer just by dressing up like this hat out within Sima.!
---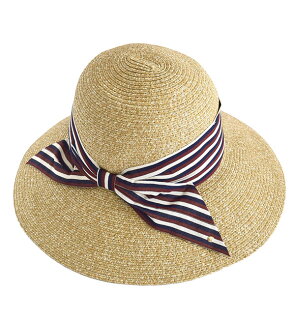 Size
Around the head about 58 cm height approx. 11 cm collar approx. 10 cm
* The size is our open space is the exact size. May differ from the representation of the tags. For more information of the size Click here From.
Material
Outside the specified fiber (paper) 89% polyester 11%
Washing instructions
Production country
Made in China
Color
Brown ( tinted dark natural × チャコールブラウン )
Black ( bright natural x black )
* ( ) in a body x is the color of the Ribbon piping

Points to note
• Ribbon is not removable.
▼ for processing natural materials this product is slight scratches, color uniformity, there are individual differences, size small. Also shell part for natural materials, color taste point by point varies. Enjoy your product features.
• Our products are mechanical production process on the just "yarn for weaving fabric seam" and somewhat "fray", other fiber "blend", may also cause some "errors" in the shape or size. We are very sorry but kindly served as thank you.
• This product is wet friction and water in there can be discolored by. Please note when used in wet weather or light color clothing to wear.
Do not wash down:.
▼ Please check also comes with tag described before handling.