It's loosely knit newsboy style knit hat
RIM knit hat woven from yarns that mix of roughly. Wool mix natural feeling with plenty of more rope knitting patterns knit in excitement to the atmosphere. Beautiful girls large Pom Pom to the top in a cute accent! tuba parts has become a style knit two pieces, has a moderate thickness, stable 被れます.
Soft knit, not tight fit. Please try plus feel free to always code in it.
---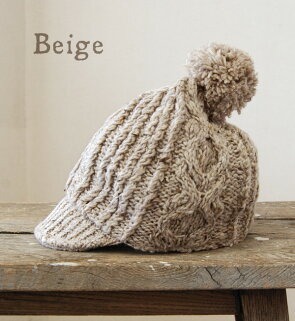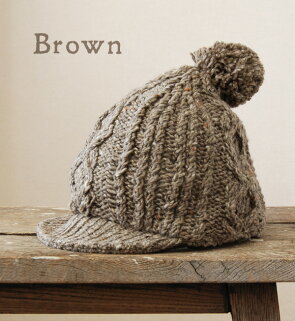 Size
Around the head about 58 cm height 20 cm tuba about 5 cm of Bonbon high, approx. 6 cm
* The size is our open space is the exact size. May differ from the representation of the tags. For more information of the size Click here From.
Material
Polyester 50% acrylic 25% wool 25%
Washing instructions
Production country
Made in China
Lining
Without
Color
Beige light light beige white
Brown ( thin Mocha Brown with charcoal )
* In common, such as camel, dark-brown, black, red and mix colors
Related products
Using the same fabric Headband Also available
Points to note
• Our products are mechanical production process on the just "yarn for weaving fabric seam" and somewhat "fray", other fiber "blend", may also cause some "errors" in the shape or size. We are very sorry but kindly served as thank you.
• This product is wet friction and water in there can be discolored by. Please note when used in wet weather or light color clothing to wear.
▼ Please check also comes with tag described before handling.