Like to touch a fluffy Boucle knit hat
Tickle the playful fun products that brand Cheer ( cheer ) More, fluffy! and Buckley a cozy knit Cap appeared ♪ fabric of fluffy soft mix of colorful yarn to knit the expressive. And his mouth is like girls also curled point!
被れます in comfortable, stretchy knit and wool mix, even when directly exposed in the soft and smooth without feeling constricted a good fit.
---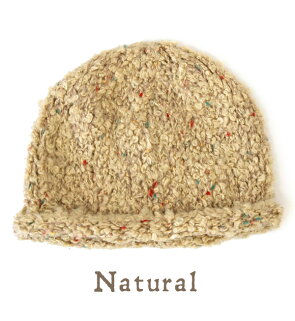 Size
Head around 46-60 cm height 23 cm
* Knitted products for the slight individual difference so, notation size to consider.
* The size is our open space is the exact size. May differ from the representation of the tags. For more information of the size Click here From.
Material
Acrylic 68% polyester 16% wool 2% nylon 14%
Washing instructions
Production country
Made in China
Lining
Without
Color
Natural (strong dull yellow Beige)
Grey (grey tinged with mocha)
* Common in the NEP such as red, green, and yellow mix
Related products
Using the same fabric Cardigan Also available
Points to note
• Our products are mechanical production process on the just "yarn for weaving fabric seam" and somewhat "fray", other fiber "blend", may also cause some "errors" in the shape or size. We are very sorry but kindly served as thank you.
• This product is wet friction and water in there can be discolored by. Please note when used in wet weather or light color clothing to wear.
▼ may cause pilling ( hairball ). Please wear, to pull the removed one by one with small scissors.
▼ Please check also comes with tag described before handling.