Pattern is different for each color ♪ lively colorful knit Cap
Woven in the sweet fluffy soft knit hat. TITICACA ( Titicaca ) From good as new, easy-to-use design lively and casual ethnic sense ◎. Irrespective of hairstyle with soft knit hat with kuttari so easy to cover the shortcuts I also long hair, also should be a happy! Cover mouth are also a good fit and stretchy, so without feeling cramped stable and the たかぶり feeling.
---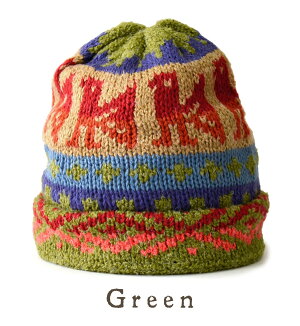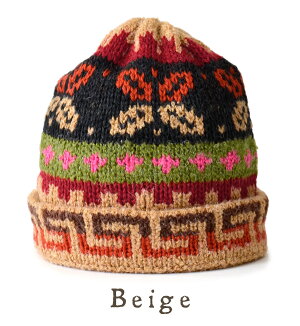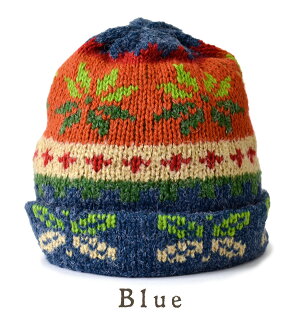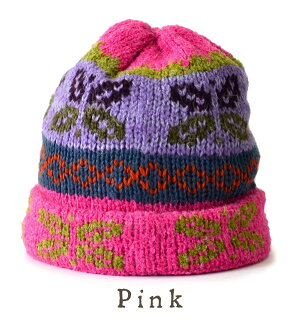 Size
Around the head approximately 50 cm height 20 cm ( out of the folded piece about 6 cm )
* The size is our open space is the exact size. May differ from the representation of the tags. For more information of the size Click here From.
Material
Acrylic 66% nylon 34%
Washing instructions
Production country
Made in Peru
Lining
Without
Color
Green ( Umba Valley slightly drab / dark beige )
Beige ( ocher old beige × charcoal etc )
Blue ( dark blue / dark orange, etc )
Pink ( slightly purple-leaning dark pink x Lavender etc )
* Pattern depends on your color
Related products
TITICACA ( Titicaca ) product list
Points to note
▼ your laundry with dry cleaning please.
▼ This product is hand-made production for the weave uneven, colors etc. are spotty. Brushed feel and touch the fringe of various products. Every size and shape and color somewhat differently, there is a non-uniformity of finish and enjoy as a unique hand-crafted taste and texture. Cordial in our shop one one delivered on the inspection.
▼ remains wet for a long time, put in wet friction (friction in particularly wet) and sweat and rain: and other apparel to decontamination if so please with your mind.
▼ looks like material property on the NEP may cause pilling ( hairball ). Please wear, to pull the removed one by one with small scissors.
▼ May this product shrinks slightly on the characteristics of the material in the oblique line (State looks twisted the entire product).
▼ Please check also comes with tag described before handling.