May differ from actual colors pictured above wearing a little. Please see the product pictures below color. Also, if you have any concern, please feel free to contact.
Height 161 cm yellow use: check the code
Hat tear drop design with rose of one wheel of the re-appearance.
Flower corsage is a re-appearance specifications impressive cheer ( cheer ) raffia hat is 2013 SS. Tear drop design can be worn with just a sweet impression, in addition to flowers, decorate the top portion the cotton material. Each color scheme is very stylish!
Cute from the outside protects you from UV rays can be outing of must-have item for spring and summer, no doubt! NEP, so easy to fit various styles it is!
Natural material made from raffia palms of the Madagascar native leaves and raffia are used in the body. Become flexible so use sturdy, Zia is characterized.
---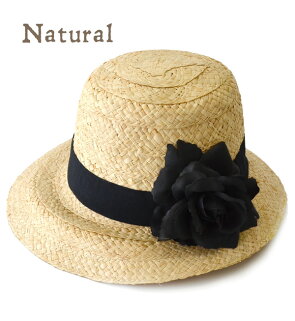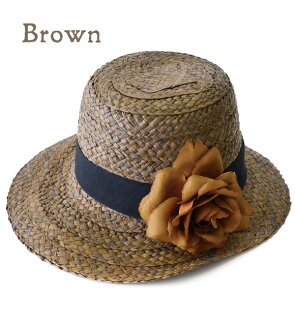 Size
Head around 57 cm height approx. 13 cm collar approx. 4.5 cm
Motif parts: diameter 11 cm
* The size is our open space is the exact size. May differ from the representation of the tags. Click here for details.
Material
Raffia cotton
Production country
Made in China
Lining
Without
Color
Yellow ( strong natural yellow x blue and ochre )
Green ( color, such as blue-grey tinged with khaki * grey beige/burgandy )
* ( ) in a body color x color roll pieces color and rose motif
Points to note
• Corsage cannot be detached.
• Wet friction and water on the characteristics of the material in may by slight fading and discoloration. When used in wet weather or light color clothing to wear please with your mind.
▼ for processing natural materials this product is slight scratches, color uniformity, there are individual differences, size small.
• Ribbon is not removable.
▼ Please check also comes with tag described before handling.