May differ from actual colors pictured above wearing a little. Please see the product pictures below color. Also, if you have any concern, please feel free to contact.
Height 161 cm green use: check the code
Designed in colorful wool winter clutch
Clutch bag side by side different thickness and type slavyan, designed in the shape of the border. Designed on the Foundation of the body is moderately thick, so shape stability. Fasteners as well as top piece so far-side L-shaped open large bellows-like, open. Center zipper, as well as in the Pocket is equipped with. Wallet and A4 size completely ♪ zipper puller and decorated with tassels in a large, stylish accent.
---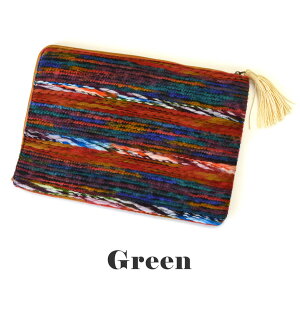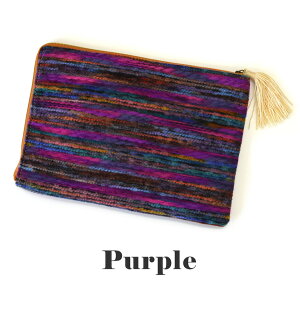 Size
Width 33 cm height approx. 24 cm
Tassel length 10 cm
* Above sizes are our flat place exact size it is. Click here for details.
Weight
Approx. 200 g
Features
Body fasteners open inside pocket 4
Material
Nylon hair
Production country
Made in China
Lining
Glossy and does not stretch fabric in the plain of the yellow Pearl
Color
Green (Orange-brown, black, dark green and blue and white and dark red and ochre etc)
Purple (Purple, red purple, green, Orange and blue-gray etc)
* Common, is a slightly glossy pale cream yellow tassel
Points to note
• This product is wet friction and water in there can be discolored by. Please note when used in wet weather or light color clothing to wear. Also, subject to strong sunlight or lighting, and cause discolouration.
• Hook-so easy catching nature and during insertion and removal also friction and rough surface, such as accessories, belt, around the wall and caught on Please note. If any fraying forcibly pulls, without cutting the thread pushing into please.
• There may be characteristics on the products, take position of the fabric creates a pattern and nuance slight individual difference, different images and facial expressions.
• Our products are mechanical production process on the just "yarn for weaving fabric seam" and somewhat "fray", other fiber "blend", may also cause some "errors" in the shape or size. We are very sorry but kindly served as thank you.
Do not wash down:.
▼ Please check also comes with tag described before handling.