May differ from actual colors pictured above wearing a little. Please see the product pictures below color. Also, if you have any concern, please feel free to contact.
Height 163 cm brick use: check the code
Pretty large dot キャンディルーフ series
Brands are making sundries-hand-crafted style can be felt only in the warm kanmi.( Cammy ) , big polka dot is the point candy みずたま series . Sibu SIBO out leather tanneries, are processing any oil wax hand painted Manish color oil leather. A little dinged up is your bareminerals is easy to breathe, increasing attachment.
* Is the great push of the same polka dot candy series, but items leather types depends on the
Put the small people always want to carry. ♪
Nice big みずたま press the coin design! Is it just Uptown girl mood tramping leather mini Pochette. the sense of size fits easily fits into the iPhone. Using the digital camera cases and is OK. Even diagonally over so can have is a longer leash can afford, so always keep handy! Kanmi visible when opening the money pouch and canvas uchinuno, opened in... the logo plate is stylish. Leather items were made one by one to the to the present is recommended.
---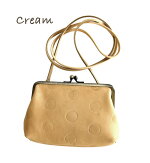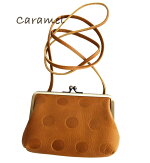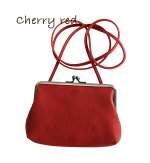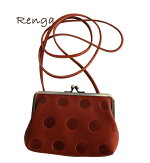 Size
Width 14 cm height 11.5 cm thickness about 3.5 cm
Cord: 128 cm total length approximately 0.5 cm in width
* Above sizes are our flat place exact size it is. Click here for details.
Features
Body coin purse opener
Material
Cowhide leather
Color
Cream ( somewhat strong whitish light beige )
Caramel (A soft yellow)
Cherry red (Little Brown, including red)
Brick (Red strong Brown)

Related products
Polka-dot pattern is great lovely! candy series
(* Different types of leather and color development)
kanmi.( Cammy ) list
Points to note
▼ may found natural materials used, color irregularities, dyeing unevenness, lot shake, some scratches. Also, shades and colors and polka-dot can be seen larger individual differences . There is the impression of the photographs and color as form, texture may vary in the same color, enjoy encounters merchandise is only one in the world.
Do not wash down:.
• Avoid heat or high temperature, benzine, thinner or other volatile, please do not wipe.
• Wet friction and water in there can be discolored by. Please note when used in wet weather or light color clothing to wear.
▼ colors could work, flying colors takes may be seen.
• Leather products for the water wetting, the handling, such as scratches, careful enough.