May differ from actual colors pictured above wearing a little. Please see the product pictures below color. Also, if you have any concern, please feel free to contact.
Height 158 cm (green) use: check the code
As in bag with shoulder strap, of course, is the key.
Small shoulder bag with, in somewhat small bag items. Even though! I'm very attractive designs can be used as a key in this bag with shoulder strap and change!
Is to deploy rich color and use the Xibe and plenty of color unevenness, and faintly feel the glossy faux leather, where you can choose from colors and solid colors. Only your color coordination also user-friendly!
Form a sense of stability has become triangular-shaped body is viewed from the side. Capacity into your wallet, mobile, small porch and 350 ml mini PET bottle, such as it is, so less luggage you're this one within you. With fuller coat pockets and inside pocket easy points ◎.
In bag can be fixed body with side snap buttons. To in bag inside and outside is equipped with pockets, so organized a small luggage easy and functional.
---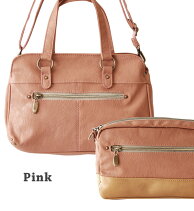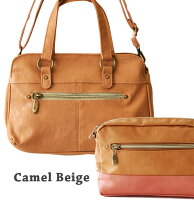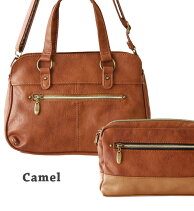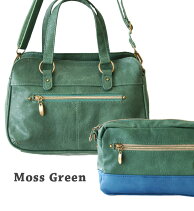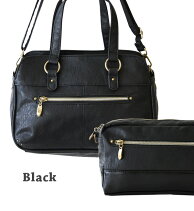 Size
Body: approx. 27 cm width height approx. 19 cm gusset approx. 11 cm
Imvac: width 23 cm height 14.5 cm gusset approx. 6 cm
Hold approximately 70-129 cm (adjustable) hand width 2 cm
* Above sizes are our flat place exact size it is. Click here for details.
Weight
535 G (in bag storage time)
Features
Body: zipper opening and closing outside pockets one inside pocket 3
In bag: zipper opening and closing outside pockets one inside pocket two

Material
Synthetic leather
Production country
Made in China
Lining
Non-solid, slightly shiny stretch material
"Color."
Black / beige: Greige
Pink: Greige
Camel beige: light brown
Camel: dark brown
Leather: Brown
Black: black

Color
Black / beige ( Dark beige black x white strong ochre )
Pink ( pinkish-beige x strong ochre whitish )
Camel beige ( Camel whitish × pinkish camel )
Camel ( Brown old camel x strong camel whitish )
Moss green ( Dark moss green x dark blue )
Black ( standard black × Black standard )
* ( ) in the color of the body and in bag at the top x in bag at the bottom of your color is

Points to note
• Wet friction and water in inevitable etc. to by faux leather color transfer. Also if you lose even if skin color, color transfer to clothes from the back. Please note when wearing a garment used in wet weather or light colors, or dark denim and other clothing.
• Please avoid leather heat, thus near the fire and light, by the way of use.
Do not wash down:.
• Avoid heat or high temperature, benzine, thinner or other volatile, please do not wipe.
• Products such as PVC or PU fake leather is the strong smell of the dye on the nature of the material. After is in stock in our sealed from the manufacturer in inspection on again bagged assortment we are so scent is somewhat strongly felt, unlike over-the-counter products is also available. Feel a little smell which cares for a few days or in the shade of try it please.
▼ Please check also comes with tag described before handling.