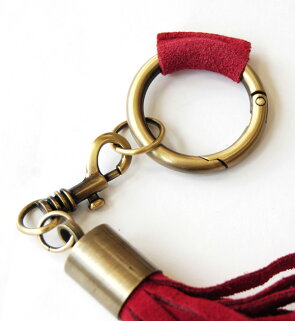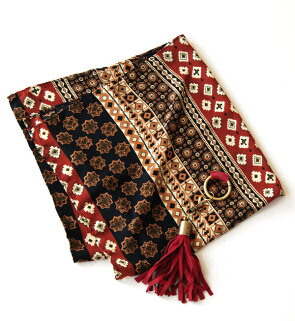 Rings, charms can easily remove with.
Scarf with charm delivered in sets.
Can be used separately or, tassels & scarves charms
Regular bag to notch up the scarves & book with a leather tassel bag charm. Completely remove the scarf can be used alone, ring and charms you can freely remove with the. Tied tie wind the scarf is tied to rough ring. Change and impression on how to tie one.
How to use the scarf
Scarf is a smooth and elegant materials. A stylish design & roll is a square of fabric feel authentic, even large easy-to-use, so head wrapped around the neck and tied belt style. As an accent of the code, on your clothes well plus a try please?!
---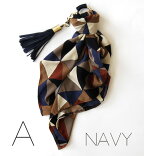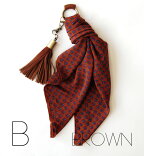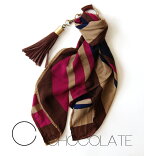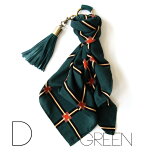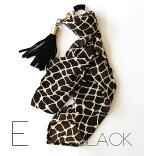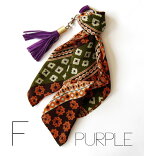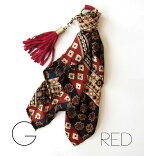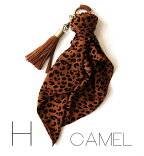 Size
Scarf: length 67 cm side 67 cm
Tassels: height 25 cm round hook part: diameter about 5 cm
Material
Scarf: 100% polyester
Tassels: cow suede

Production country
Made in China
Design
A: Navy (Dark Navy / ivory, blue, dark blue and red-brown etc)
B: Brown (Red brown / light red-brown, pink and light blue)
C: chocolate (Dark brown / dark blue, pink, Brown, and beige)
D: Green (Dark celadon color / dark celadon color, beige, red, black etc)
E: black (-standard black / ivory black faded )
F: purple (Matte light purple / green, Orange, Brown, ivory etc)
G: Red ( dark red / Navy Blue matte and dusky red, ivory, etc. )
H: camel (Dark camel/orange-brown and black)
* ( ) in tassel color/scarf color is
Points to note
• Is the accessory made carefully handmade warmth. Dent occurs during processing. In addition, each and every shape, color and size may vary slightly.
▼ characteristics on the products, the dough taking positions just some individual differences, such as pattern and nuances, different images and facial expressions. Also does not match the pattern in the seam to necessarily.
• This product is wet friction and sweat and water in there can be discolored by. Please note when used in wet weather or light color clothing to wear.
▼ Please check also comes with tag described before handling.