Sweet design, soft volume scrunchie.
Flower punch embroidered chiffon layered scrunchie is our original brand. Zootie ( ズーティー ) From introducing ♪ rim scalloped-shaped, motion fluttering like a frill, and cute:. Matt mounted scrunchie shop Zootie logo engraved small charm shine, and is an elegant accent. As well as hair accessories, arms on her bag. Is wrong that will liven up the coordination point.
---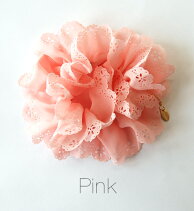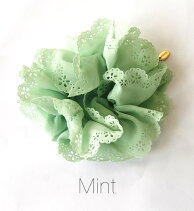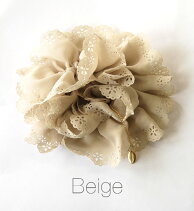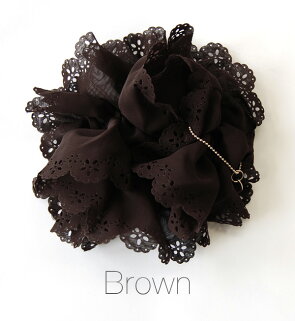 Size
Approximately 14 cm in diameter about 5 cm thick arms around 13 cm
Material
Polyester
Production country
Made in Korea
Color
Pink ( pale baby pink )
Mint (pastel Mint green)
Beige (drab light Beige)
Navy (Navy pale dull)
Brown (dark brown)
* Brand charm is a matte is a shiny yellow gold
Points to note
• Punch embroidery piece just causing individual differences and nuances of attitude, different images and facial expressions, or piece of yarn Hari uneven. Enjoy texture of your own products as a product feature.
• Is the accessory made carefully handmade warmth. Nature, in the production process of some color, scratches and may occur as dirt. Every size and shape and color somewhat differently, because the texture of the material, there might be non-uniformity of finish. Enjoy unique hand-crafted taste and texture.
• This product is very delicate. Could you peels off or missing due to friction and tension, so please treat carefully. When you use please note in and around the caught.