May differ from actual colors pictured above wearing a little. Please see the product pictures below color. Also, if you have any concern, please feel free to contact.
Height 158 cm Blue using: Check the code
Our original brand Zootie ( ズーティー ) From in appearance, perforated lace Ribbon Barrette. Three pieces of fabric and skewing slightly through has shaped the matching Ribbon. Slightly round shape easily along the head side as well, even top cute! is one of the items as an exaggerated 大ぶり Ribbon comes to mind this season.
---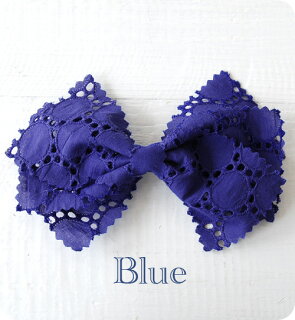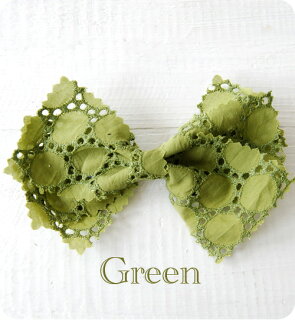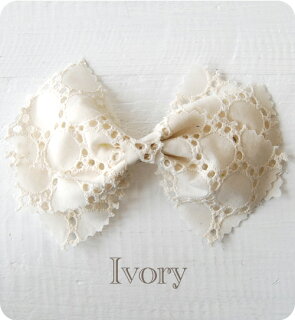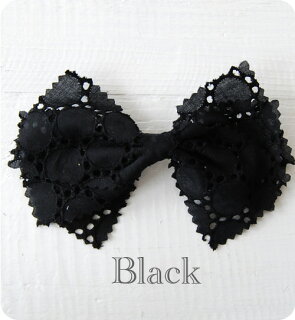 Size
Ribbon: approx. 15 cm height approximately 9 cm
Valletta: length 10 cm width 0.7 cm
Production country
Made in Korea
Color
Blue (Somewhat with Navy Blue)
Green (Bright green tea color)
Ivory (Near the white ivory)
Black (Standard black)

Points to note
▼ the nature of hand made in the production process bit of color unevenness and flaws, may occur, and dirt. Enjoy unique hand-crafted taste and texture.
▼ characteristics on the products, the dough taking positions just some individual differences, such as pattern and nuances, different images and facial expressions.
▼ This product is ordered bleed specifications, where the VCI. By repeated use increases cutting surface, the fray. Please wear the points come to mind if you like fraying where it is removed with scissors.
▼ Please do because using the delicate material and comes with detachable of wear when not hooked protrusions.