Hey Pom Pom motif pony
view sees the tell feels feels, expresses representation, communication, culture culture art art, antique antique... "bon jour!" Accessories Hi with greetings to spread brand Bon bijou ( ボンビジュー ) From the stripes came along, ポンポンヘアゴム. Loop a pastel color trends ストライプシフォンファブリック, refreshing the sphere formed, just looking at the "charm" of items. Ribbon looks like small flowers as decoration there is randomly wound around. Real's Ribbon pieces, made in JAPAN. Making small fine, delicate, exquisite color scheme. Casually feel the quality in the world originating from Japan.
Nooks, such as coin charm swaying in the sense of good matching of thick rubber parts such as velvet or soft material casually 'Thank You' message and logo imprinted nooks "fascinated by who ' is a specification. As well as hair accessories, arms on her bag. It is doubt that would liven up the coordination point.
---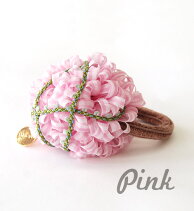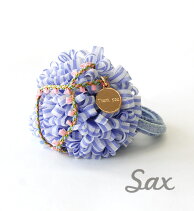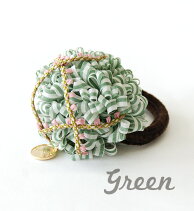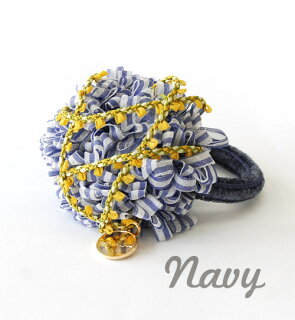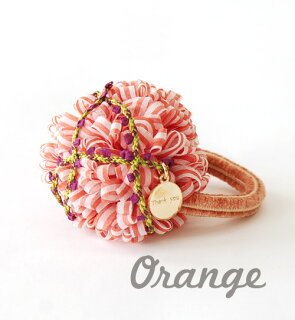 Size
Rubber: diameter approx. 5.5 cm width 1 cm diameter 12.5 cm Flower: diameter approx. 6.5 cm
Material
Cotton polyester rubber
Production country
Made in Korea
Color
Pink ( Pastel baby pink / off white/Mint, etc. )
"Mocha Brown pinkish."
Sachs ( Navy Blue pastel x off-white/pink, etc. )
"Gray."
Green ( deep green pastel x off-white/pink, etc. )
"Dark brown"
Navy ( thin bright tone Navy x off white/mustard, etc. )
S gray, or Navy.
Orange ( Vermillion red-leaning Orange x strong off white and reddish purple, etc. )
"Orange-brown.
* ( ) in a flower motif portion of loop-color / color of tape round twisted around,? s? t in... part of your color is

Related products
Bon bijou ( ボンビジュー ) Product list
Points to note
• Is the accessory made carefully handmade warmth. Nature, in the production process of some color, scratches and may occur as dirt. Every size and shape and color somewhat differently, because the texture of the material, non-uniformity of finish may enjoy as a unique hand-crafted taste and texture.
▼ characteristics on the products, the dough taking positions just slight individual difference nuances and attitude of the size, pattern, different images and facial expressions.