Cammi Kanmi.( )
Brand only has a warm feeling to be hand-crafted tone sundries See Kanmi.( Cammy ) " 。 Involuntarily smile on the palate with sweet ripe fruit "sweet fruit ( Cammi ) ', to you we bring such goods.
Heaakuse dandelion accompany the hair, leather specifications
Kuttari, with a soft leather... concept wears out of taste. Dandelion in the delicate petal loop made the leather leaf accenting. Could you help me here range in King size.
---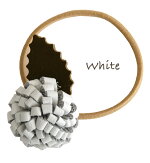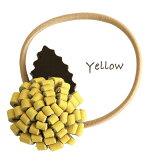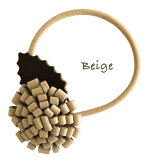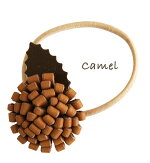 Size
Motif height 3.5 cm x 4 cm
Rubber: diameter approx. 5.5 cm
Material
Cowhide leather
Color
White (white light is)
Yellow (which is yellow tinged with grey color)
Beige (cream color tinged with grey color is)
Camel ( bright ocher )

Related products
In the matching Hairpin Also available
kanmi... of the Bobbles list
kanmi.( Cammy ) product list
Points to note
▼ may found natural materials used, color irregularities, dyeing unevenness, lot shake, some scratches. Also shades of color or polka-dot large individual differences is seen. There is the impression of the photographs and color as form, texture may vary in the same color, enjoy encounters merchandise is only one in the world.
Do not wash down:.
• Avoid heat or high temperature, benzine, thinner or other volatile, please do not wipe.
• Wet friction and water in there can be discolored by. Please note when used in wet weather or light color clothing to wear.
▼ colors could work, flying colors takes may be seen.
• Leather products for the water wetting, the handling, such as scratches, careful enough.