Long necklace with delicate design small motifs to shine!
Our original brand with small star motif on a delicate chain of 3 different lengths Zootie ( ズーティー ) The necklace. Motif with ball chain for each different size, further chains both motif your color scheme. Feminine and delicate design whatever your clothes and compatibility worked perfectly:. Length adjustment with the adjuster position available, your favorite, please enjoy the ride.
---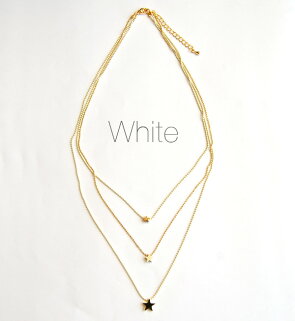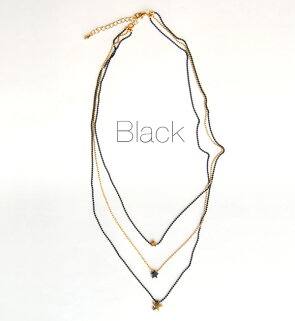 Size
Motif portions (large): approx. 1 cm 1 cm thickness 0.3 cm
Motif part (inside): approx. 0.7 cm in width 0.7 cm thickness 0.3 cm
Motif parts (small): approx. 0.5 cm 0.5 cm thickness 0.3 cm
Necklace: 40-46 cm long ( minimum-maximum and adjustable adjustable )
Material
Metal
Production country
Made in Korea
Color
White ( slightly yellowish White x bright yellow )
Black ( strong yellow gold yellow × charcoal )
* ( ) in is a color used in motif and chain
Points to note
• Is the accessory made carefully handmade warmth. Nature, in the production process of some color, scratches and may occur as dirt. Every size and shape and color somewhat differently, because the texture of the material, there might be non-uniformity of finish. Enjoy unique hand-crafted taste and texture.
• This product is very delicate. Could you peels off or missing due to friction and tension, so please treat carefully. When you use please note in and around the caught.