May differ from actual colors pictured above wearing a little. Please see the product pictures below color. Also, if you have any concern, please feel free to contact.
Height 161 cm A gold use: check the code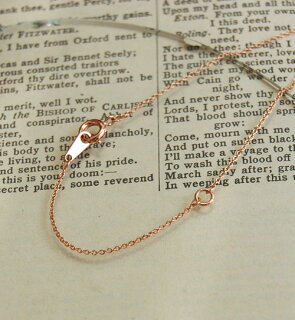 From a simple design, easy to match to any code.
Chain length is 39 cm and 45 cm 2 stage control is possible.
A pink use: check the code
Size
Chain: length approx. 39・44 cm (2-stage adjustable)
Motif part: Portrait approx. 0.5 cm wide 0.8 cm

Material
Tin alloy epoxy glass brass
Production country
Made in Japan
Type
"Gold: strong yellow gold."
A / white opal (white)
M and Ruby (red)
R / rose (Pink)
S / Amethyst (purple)
Y / Topaz (orange)
K Crystal (clear)
"Pink: reddish bronze old gold."
A Crystal (clear)
M / Amethyst (purple)
R / Fisher (Pink)
S / Peridot (clear)
Y / white opal (white)
K / Topaz (orange)
* ( ) in is the color of glass beads

Related products
With matching earrings & rings also
Points to note
▼ may seen bubbles and scratches during the plastic part of the motif.
• Is the accessory made carefully handmade warmth. Dent occurs during the processing and every size and shape and color somewhat differently, there is the non-uniformity of finish, enjoy unique hand-crafted taste and texture. Cordial in our shop one one delivered on the inspection.