May differ from actual colors pictured above wearing a little. Please see the product pictures below color. Also, if you have any concern, please feel free to contact.
Height 161 cm beige use: check the code
Appeared in lots of coordination and the ease of use seal of approval! Long necklace made of sprayed foil Pearl glass beads, glass. Plastic Pearl and also weight differently, and glitter highlights.
Simple design so not the fasteners, in single or double even wrapped around the wrist round natural is. Feel are incorporated yet elegant Sheen and texture, though ♪ from T shirts to G bread, so a casual code to plus accessories this one as brilliant body wonders. Isnt being classy just do not overshadow the important scenes here-1, you can also stretch a little bit. It is such an almighty necklace.
---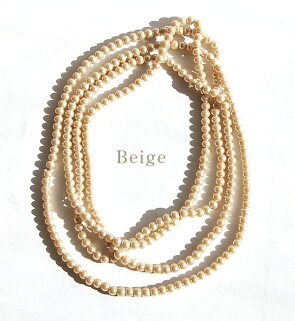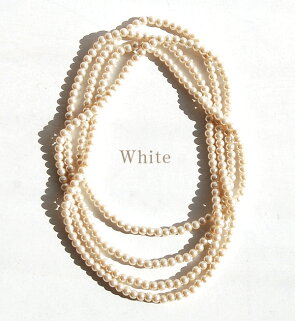 Size
Length approx. 177 cm width 0.7 cm
Pearl size: approx. 0.5 cm in diameter

Material
Glass
Production country
Made in China
Color
Beige (Beige like light champagne)
White (off white with faint yellow)

Points to note
• Is the accessory made carefully handmade warmth. Dent occurs during processing. In addition, each and every size and shape and color somewhat differently, non-uniformity of finish.